Devonshire Homes For Sale: Spacious & Elegant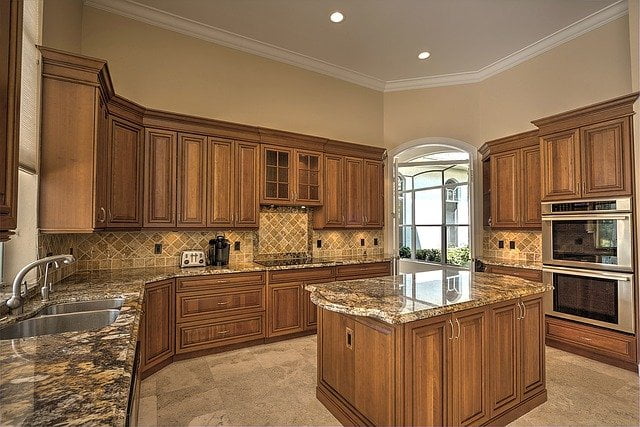 Devonshire Homes For Sale
Devonshire homes for sale are very much in demand. Since this community by Bradford Homes is located in southeast Ocala, it is at the center of everything. Because Bradford has a reputation for quality construction and functional design, this community is indeed special. But finishing touches and attention to detail are the features that make Devonshire homes stand out. Of course, homes in this community feature up to 3430 square feet of living space. Therefore, several models are quite spacious as well.
As you drive up to the entrance to this subdivision, you are greeted by a formal stone entrance gate. It was placed here because Bradford desired to greet visitors and residents with a symbol of strength and security.
Devonshire homes for sale are situated on lots varying in size from a third of an acre to over one acre. Additionally, the community's meandering streets are well lit and both common areas and lots are well landscaped. Therefore, as you travel through this residential community, you are sure to appreciate its elegant ambiance.
The Devonshire Community's Ideal South East Ocala Location
The Devonshire community is located near all the shopping and services a resident could wish for. To be sure, supermarkets, retail stores, restaurants and professional offices are within a few minutes' drive. Additionally, the community is a short hop away from Ocala's city center. There you will find Golden Spoon winning fine dining establishments, trendy cafes and pubs featuring live entertainment. Furthermore, theaters and art galleries are also within easy reach.
However, the most exciting advantage of living in southeast Ocala is the many opportunities to commune with nature. Silver Springs State Park is just a stone's throw away. Here you can enjoy kayaking, hiking and picnicking. Of course, you won't want to miss cruising the waters of the springs in a world famous glass bottom boat. Remarkably, Silver Springs boats have attracted visitors from far and wide for well over seventy years. They draw visitors because they offer the ideal way to view the aquatic life which inhabits this unique ecosystem.
Devonshire is also very close to famous Florida nature trails. Each provides a fantastic opportunity to birdwatch and learn about flora and fauna native to our state. It is also a short ride away from Paynes Prairie, an amazing nature preserve. The prairie is home to wildlife found nowhere else in Florida. For example, buffalo and wild cracker horses are native to the prairie.
Because Devonshire is so close to many amazing attractions, it is certainly a great place to call home.
"Nothing influences people more than a recommendation from a trusted friend." - Mark Zukerberg