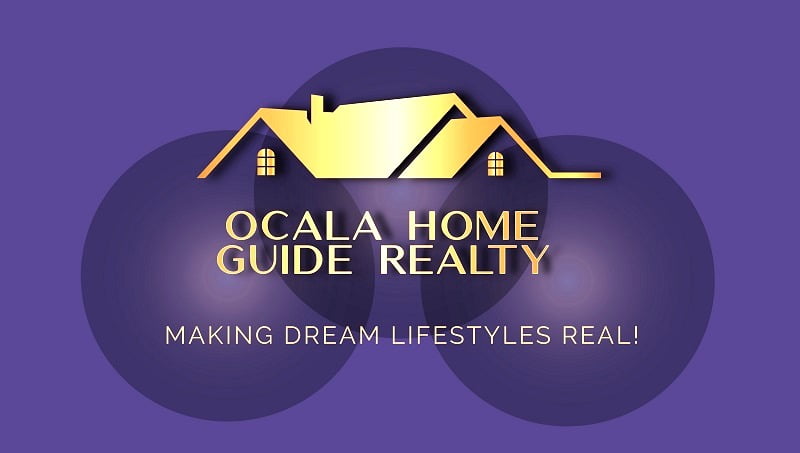 Florida license CQ1059212
Google My Business Reviews ★★★★★
As an Ocala realty company, we focus on the local residential real estate market. Therefore, we bring incomparable market knowledge, decades of experience and outstanding customer service to the table. However, it is our use of innovative and creative marketing techniques and state of the art technology that sets us apart. Our agents utilize systems designed to introduce properties to as many potential local buyers as possible. Additionally, we provide them with the capability to introduce listings to thousands of agents in Marion County and throughout Florida . We also belong to an organization that enables us to reach out to 750,000 agents world wide.
Are you think of selling? Since your satisfaction is our priority, we offer the following programs with every listing we accept:
A performance guaranty
A smart seller program for FSBOs
A communication guaranty
A certified pre-owned program
An easy exit guaranty
Integrity + Experience + Technology = Results
At Ocala Home Guide Realty, LLC, we offer Florida style service. Of course, we strive to be professional, empathetic and neighborly. Therefore, we are proud of the outstanding client experience we deliver. You can count on our knowledgeable agents to do everything in their power to deliver exceptional results with a smile.
We serve a vibrant community whose dynamic growth is exceeding all expectations. Because businesses are migrating to our community, job growth has exceeded projections dramatically. Therefore, we have also seen a commensurate growth in population and in demand for homes.
Downtown:
Our downtown area is evolving into a hub for the arts, a business center and a place to enjoy fine food and live music to delight any taste. But, as we pointed out earlier, it is the soon to open World Equestrian Center that will be a game changer. Since Marion County is the horse capital of the world, we are well represented in the Triple Crown races every year. With the opening of the World Equestrian Center, we will also be able to host global competitions in its world class equestrian facilities.  A Grand Arena and twenty one other venues will host a wide range of equestrian competitions and many other events.  To accommodate visitors, a hotel, a mall, clubs and restaurants catering to the luxury market are offered, and a convention center is in the very early planning stages.
Ocala Lifestyles
In Ocala, we offer lifestyles to please everyone. Since we have a wide range of communities designed to cater to buyers with diverse needs, the area's charm is ever evolving. While some neighborhoods cater to first time homeowners, others target successful entrepreneurs looking for a luxury estate home or retirees looking to enjoy their golden years. Because we take pride in what we do, we serve our neighbors in Ocala with passion. Since we study the local real estate market daily, we are well prepared to deliver outstanding results. Our mission is to offer the best representation in the real estate industry. Therefore, whether you are looking to downsize or to find your dream home, we will stand by you.  In every phase of the selling or buying process, we will always strive provide excellent service and to make our clients our friends. 
Our Ocala Realty Delivers Highest Standards of Representation!
Your journey begins with our cutting edge website, designed to put a world of knowledge and resources at your fingertips. Please take your time as you surf all the feature we have made available to you. Then review our website. We value your input and would very much appreciate your sharing an honest opinion with us.
Get to know us better. To Google us, click here!
"Nothing influences people more than a recommendation from a trusted friend." - Mark Zuckerberg