N.A.R. Home Staging Survey
More than 80% of buyers surveyed say a staged house is easier to visualize as their future home!
Realtors surveyed say most buyers will offer more for a staged home than an unstaged one.
Most Realtors surveyed say staging a home can increase ultimate sales price by as much as 20%.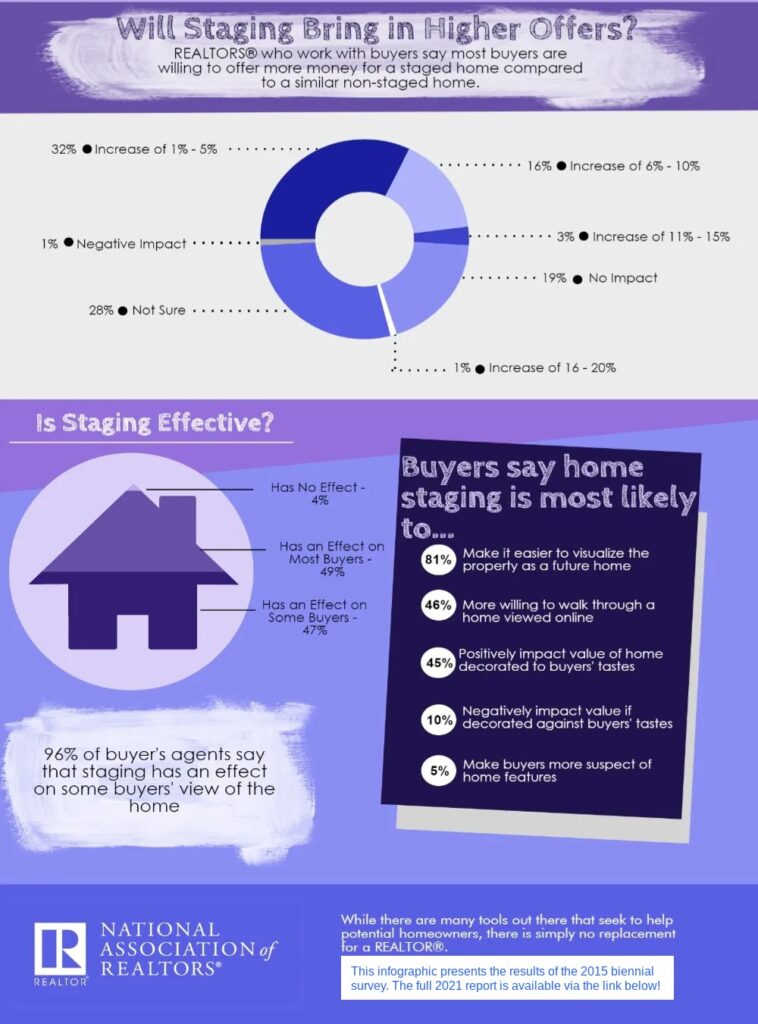 "Copyright NATIONAL ASSOCIATION OF REALTORS®. Reprinted with permission."