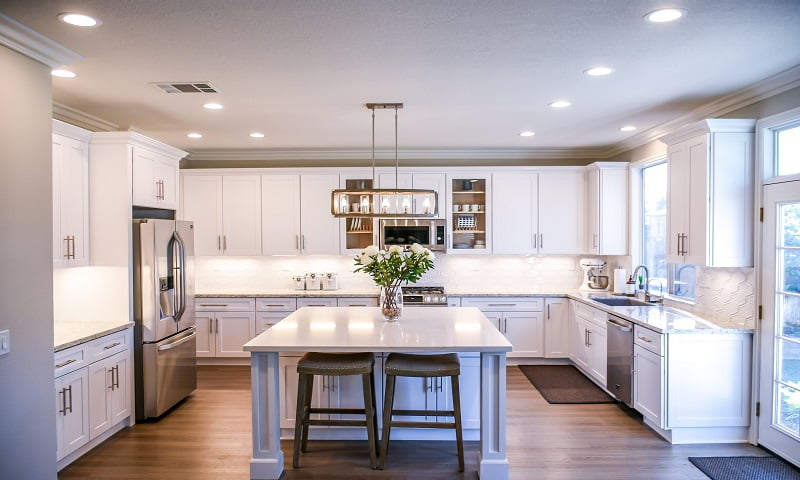 _______________
An Ocala Adult Community: Active Living At Its Finest
Del Webb's Stone Creek, a gated Ocala adult community, offers an exciting, active adult lifestyle in a tranquil setting. It is centrally located and no more than an hour's drive from the entertainment mecca in Orlando. Additionally, Gainesville, a wonderful college town, is only thirty minutes to the north. Of course, the community features outstanding amenities to keep you fit, pampered and entertained. Therefore, we are sure you will agree that Stone Creek is an amazing place to call home.
This community features a clubhouse boasting a resort style swimming pool and a spa designed to cater to your every wish. It offers meeting rooms, a ballroom and a wonderful restaurant as well. You will also enjoy the billiard room, the state of the art fitness center and the card rooms. Additionally, the community features an eighteen hole golf course with tee positions to please both the passionate sportsman and the weekend warrior. Of course, this is just a taste of the lifestyle that awaits you here.
This beautiful adult community is located in the area known as Ocala's 200 corridor. It is a stone's through away from excellent shopping at Market Street At Heath Brook, a newly developed outdoor mall. Here you will find major department stores, restaurants, movie theaters and other retailers. But this mall is nestled within a shopping district that offers far more. The community is minutes away from supermarkets, drug stores, restaurants, services and shops to meet your every need and desire.
Ocala features wonderful medical facilities as well. However, it is also good to note that Shands Hospital, a teaching facility at the University of Florida in Gainesville has earned praise for being the finest hospital in Florida. This facility is little more than a half hour's drive to the north. Additionally, Orlando Health, about an hour's drive to the south, offers cutting edge medical care through its network of hospitals in Orlando.
The Best That Nature Has To Offer
The Ocala area offers a lattice of parks, forests and natural springs as well. To the east, the glass bottom boats of Silver Springs have attracted visitors for over fifty years. To the west Rainbow Springs, offers picnic facilities and walking trails, and stretching from the southeast to the northeast sits the Ocala National Forest, offering an excellent opportunity to commune with nature, fish and boat. Finally, to the southwest is Shalom Park with its bridges, benches and koi ponds.
Most importantly, Ocala is the horse capital of the world and has enjoyed a thriving economy because of the equestrian industry for decades. However, with the World Equestrian Center now fully operational, the best is yet to come. The opening of this facility will spur an expansion of dining and entertainment options, health services, facilities fostering the arts and much more. It is also expected to increase the equestrian industry's contribution to our economy by more than three hundred percent. As a result, this game changer will increase demand for our town's real estate geometrically, make it a great investment indeed!
"Nothing influences people more than a recommendation from a trusted friend." - Mark Zuckerberg