Amrit Palace is an institution on the Ocala dining scene. There are several outstanding restaurants offering authentic Indian cuisine in our town. However, the Palace clearly stands at the top of the list and in our hearts.
Approaching the Palace, one is immediately drawn in by its grand facade. It is reminiscent of stately palaces we encountered in our travels in Asia. Okay, we may exaggerate a little. But the front elevation of the building which houses this wonderful restaurant is impressive. So please forgive us if we take a little literary license to describe it.
For over twenty five years the Amrit Palace has attracted lovers of authentic Northern Indian cuisine. The ambiance of its dining rooms evokes thoughts of India at every turn. Therefore, is sets the ideal atmosphere for enjoying that country's culinary delights.
The Asian style of dining in Ocala involves filling a table with delectable choices. Chefs prepare a wide selection of appetizers, breads and sauces, setting visitors on an epicurean adventure. Breads are always at the center of the North Indian dining experience. To be sure, my wife and I are particularly fond of Naan breads. But we have found the variety of chutney sauces and appetizers prepared to complement traditional Indian breads to be overwhelming. Therefore, on your first visit, you may prefer to simplify and select the dinner for two instead.
The Amrit Palace Dining Experience
The dinner begins with a delicious dal soup, a Indian split peas soup spiced with ginger and garlic. What a treat! It also features a selection of appetizers and chutneys served with naan bread. The main course of a delightful curry or world famous chicken tandoori follows. Then a choice of amazing deserts crowns the evening. Needless to say, the variety of tastes stimulates and delights the senses. Each dish is expertly prepared and the service at Amrit Palace is outstanding.
Ocala is a constant adventure in the art of living. Surrounded by state and national parks and forests, it is but a short hop from a variety of intriguing ecosystems. Additionally, it is home to a symphony orchestra, amazing art museums, galleries and theaters. It is the horse capital of the world. In fact, twelve of the twenty horses in this year's Kentucky Derby had some connection with our town. Additionally, the recently opened World Equestrian Center offers outstanding sporting and culinary experiences. Therefore, our fine dining opportunities are expanding quickly, to our delight and amazement. So it is surprising to note that the jewel of Ocala's culinary experiences is not new. It has been serving our town for a quarter of a century.
Bellow you will find three articles selected to open your eyes to amazing options for dining in Ocala. Here you will find cuisines to please every palate. They include delicious recent additions to Ocala's culinary scene, as well as established offerings. Some are Golden Spoon winners. Others have not earned such honors yet, but may do so in the near future. Each, in its own right, demonstrates why Ocala is a great place to call home. Therefore, each helps to define the Ocala lifestyle: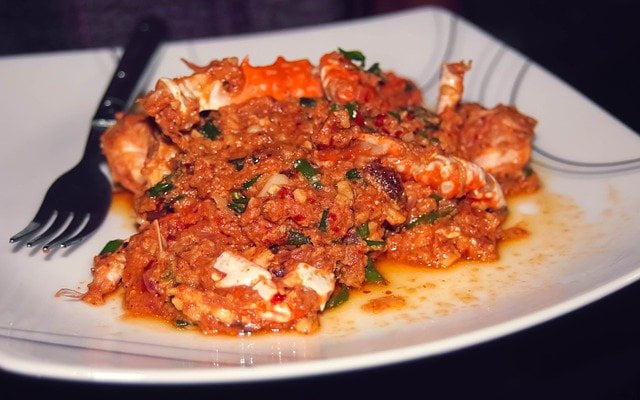 The sunny city of Ocala in central Florida is packed with things to see and do. They include interesting museums, art galleries to amazing nature preserves….. Continue reading on VACATIONIDEA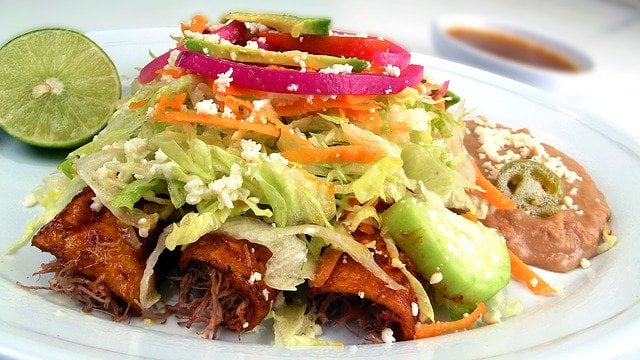 There's no denying that World Equestrian Center Ocala becomes more impressive every day. And most recently, we took a giant leap toward its debut by welcoming Executive Chef Ryker Brown our team. An award-winning, West-Coast-renowned and Forbes-rated culinarian, he will set the food and beverage standards for the U.S.'s largest equestrian complex, specifically . . .GOLDEN OCALA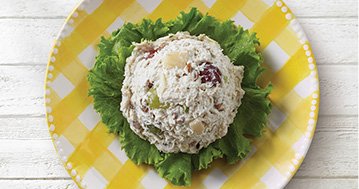 For a healthy place to eat in Ocala for your entire family, check out Chicken Salad Chick! Call us today to find out about our menu and catering options….. CHICKEN SALAD CHICK
There is great pleasure derived from an inspiring meal, where it be prepared by a Michelin chef or the chicken salad chick! However here is the thought for the day:
"We know that there is a direct, inverse relationship between frequency of family meals and social problems." – Anthony Bourdain
Andy Kruglanski, Broker
andy.k@ocalahomes.online
(352)234-3048
"Nothing influences people more than a recommendation from a trusted friend." - Mark Zuckerberg