Golden Ocala: Luxury Residences, Country Club Living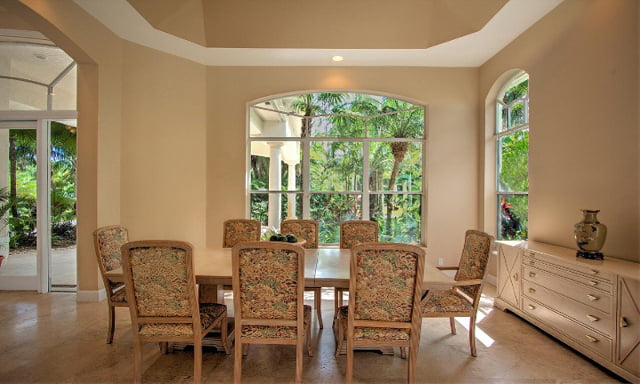 Click here to learn about the history of Golden Ocala.
---
_______________
"Golf Among the Hills in an Equestrian Paradise"
Golden Ocala Homes For Sale: Luxury & Craftsmanship
Golden Ocala homes listed for sale are the culmination of a dream for future owners and for the developer of this community.
Ralph L. Roberts, a shipping magnate, visualized of a golf and equestrian wonderland among Ocala's rolling hills. It was a risky undertaking. However, his dream came to fruition in when Golden Ocala, the ultimate luxury community, opened its doors. It features 1300 acres of rolling hills with unique estate homes nestled among them. Not surprisingly, each home distinguishes itself as a luxurious architectural marvel. Of course, each is defined by fine craftsmanship as well.
As the ultimate golf and equestrian community, Golden Ocala offers a world class golf course and the finest equestrian facilities available. At its center sits a 77,000 square foot clubhouse created to cater to residents' every wish and desire.
Golden Ocala Homes For Sale: Neighborhoods
Since architects and engineers designed this development to offer a variety lifestyles, they created several unique neighborhoods. Among them are magnificent estate homes at Lakeside, beautiful single family villas at Eagles Landing and luxurious single family homes at Fox Hounds Golf Estates. Also featured are the homes of Clubside Village I, designed to offer easy access to the clubhouse and its fitness facilities. As step up, architects created Clubside Village II, a community which offers single family homes with beautiful golf course views, in addition to proximity to the clubhouse.
The homes of Grotto Hills offer semi custom designs, amazing golf course views and a setup in luxury. However, architects designed Brittany Estates to be even more exclusive. They arranged for a much wider selection of optional luxury features in this community. Of course, there had to be an even more luxurious option too. Therefore, Masters Village I, with its custom designs and more elaborate finishing details was created. Then, as the ultimate option, Masters Village II was created to offer extraordinary luxury living on larger, two thirds of an acre estate lots.
Golden Ocala Amenities
The Golden Ocala championship golf course pays tribute to famous courses throughout the world. While it will certainly challenge golfers at every level, it also features carefully designed, accurate reproductions of some of the most famous golf holes found in renowned courses like Pebble Beach and St. Andrews.
Of course, Mr. Roberts envisioned the Spa & Tennis Club at Golden Ocala to be a monument to total well-being. Therefore, its facilities, including a state of the art gym and a health spa. Additionally, Golden Ocala caters to the equestrian lifestyle. Therefore, it features an Equestrian Center with state of the art stables, paddocks, a riding arena and all manner of outstanding equestrian services.
The World Equestrian Center, also built by Mr. Roberts, opened next door in May of 2001, making Ocala a Global destination. Additionally, there are plans for its continued expansion over the next few years. Therefore, Golden Ocala, already the focal point of our equestrian lifestyle, is sure to continue to evolve. It will surely grow as a destination for equestrians and others who demand the very best life has to offer. From manicured gardens, to sporting and fitness activities, to fine dining, few planned communities can rival what Golden Ocala offers.
"Nothing influences people more than a recommendation from a trusted friend." - Mark Zuckerberg