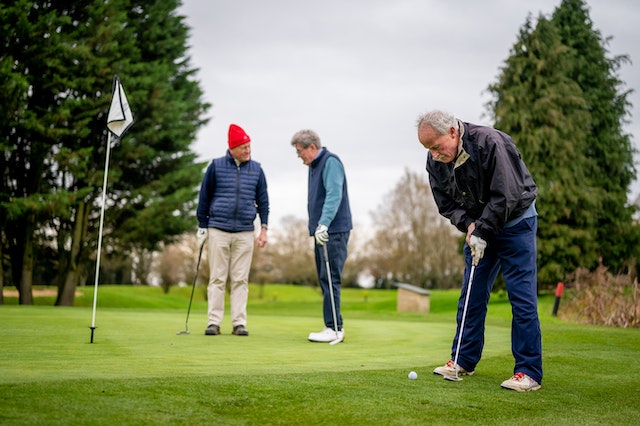 Ocala Palms is a well maintained, active adult community featuring extensive clubhouse facilities. Its focal point is the golf and country club owned and maintained by the developer. The community is relatively small when compared to projects such as On Top Of the World. Additionally, since construction was completed in 2006, only resales are available here. Also, in our opinion, sellers value price their homes here. Below is a pdf provided by Tanzon which will describe the community in great detail. However, here are some highlights.
A company owned by the original developer manages and maintains this community very well. Additionally, deed restrictions allow pets. Further, since there is no homeowners' association here, the management company enforces deed restrictions. Notably, it appears to enforce them laxly with respect to large dogs. However, such deed restrictions do exist. Additionally, in our opinion, life is too short to waste time exposing one's self to unnecessary conflict. Therefore, we would advise that you read the deed restrictions and resolve to abide by them if you are planning to buy here.
Here are some additional points to note. Directly across the street from Ocala Palms' main entrance are two large shopping centers which are very convenient for shopping and feature some professional and medical offices as well. Additionally, excellent medical facilities, including HCA and Advent Health hospitals, are a short hop away. Also, the Ocala city center, with its fine dining facilities, theaters and art galleries is five to ten minutes away by car.
Of course, there is much in Central Florida to explore as well. Orlando, with its amusement parks, world class medical facilities offered by Orlando Health and its hospitals, and the Orlando International Airport, is only sixty to ninety minutes away by car. Additionally the charming college town of Gainesville, home to the University of Florida and world class Shands Hospital, is only a forty five minute drive north. In short, you couldn't ask for a better location than Ocala Palms provides.
On mobile devices, the download button will open a new tab containing the report. Please swipe to the right to return to the original tab.
"Nothing influences people more than a recommendation from a trusted friend." - Mark Zuckerberg