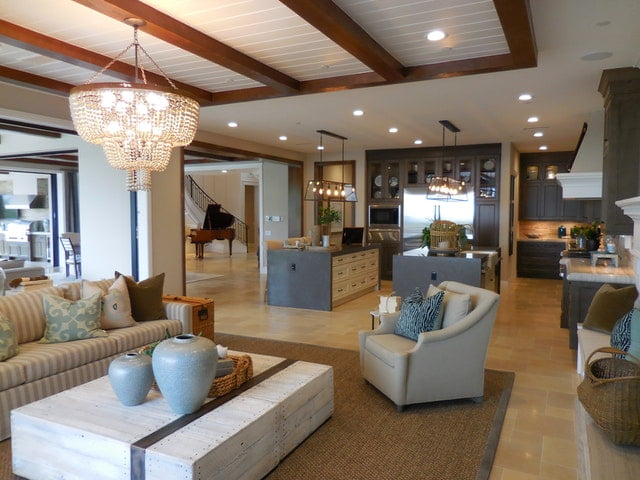 Summerton South Homes: Quality Construction & Design
Summerton South homes for sale are situated in an upscale community in southeast Ocala, just north of Silver Shores. The community is gated and features sidewalks and lighting to make evening strolls a pleasure. Of course, developers have nicely landscaped and designed this enclave. As a result few lots remain, though there is still a little home building going on here. Homes currently listed for sale offer from 2500 to just under 4100 square feet in living space. Homes in this community are well built and many feature outstanding detail work. Additionally, we understand that there is a homeowners association in this community, but membership is optional.
The Area Surrounding Summerton South
Summerton South homes offered for sale are well situated. The area surrounding this gated community features all the retail stores and services needed to support homeowners. Ample shopping is easily within reach. Supermarkets, home improvement stores, restaurants and professional services are close at hand. Additionally, the enclave is a short distance from the Ocala city center. Of course, there residents will find additional professional services and much more. The downtown area features the Reilly Arts Center and Tuscawilla Art Park. Additionally, here residents will find Golden Spoon winning restaurants and Ocala's City Square. The latter features live musical performances, art shows and other events throughout the year.
Summerton Homes For Sale Offer Many Advantages
Summerton South is also near Silver Springs State Park, The Florida Greenway and several other nature preserves. Therefore, opportunities to hike, roller blade, boat and picnic abound. Of special interest are the nature trails that form the Florida Greenway and the glass bottom boats at Silver Springs. The trails offer a wonderful way to enjoy the great outdoors. At the same time, they provide an opportunity to learn about flora and fauna native to central Florida. However, don't overlook the glass bottom boats. They have attracted visitors for over seven decades. Of course, the ideal way to learn about the springs ecosystem is to view it from the glass bottom of a boat.
To be sure, there are many excellent reasons to consider Summerton South. It is truly a great place to call home.
"Nothing influences people more than a recommendation from a trusted friend." - Mark Zukerberg