The World Equestrian Center in Words & Videos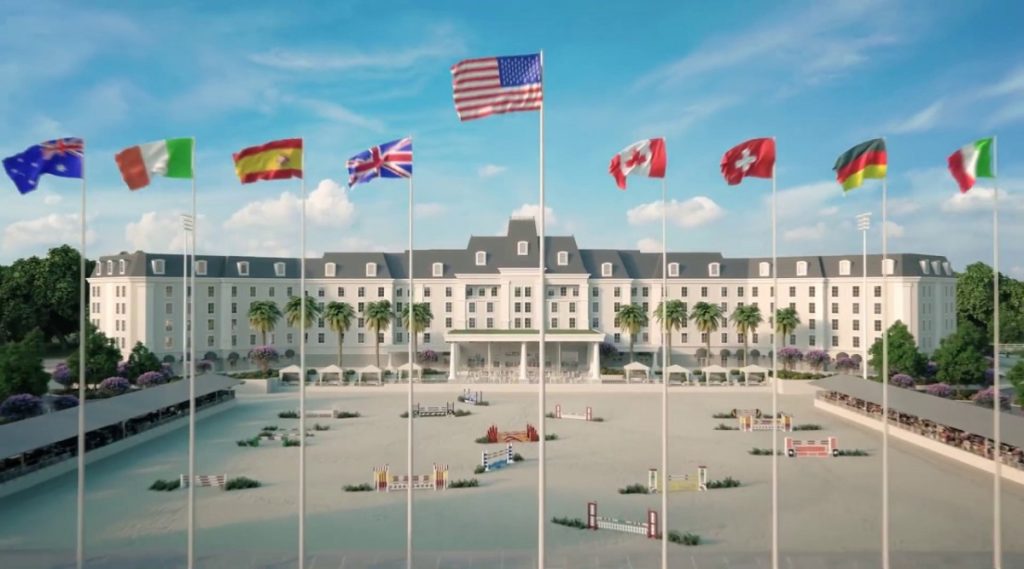 Note: World Equestrian Center videos, an important part of this presentation, are located at the bottom of this page.
World Equestrian Center, Ocala
Because it is the ultimate among preferred properties in Ocala, Florida, the World Equestrian Center is destined to attract visitors and stimulate population growth for years to come. To be sure, it will become instrumental in the area's economic development and the growth of housing demand here.
The Center will be the largest equestrian complex in the United States. Since it is nestled on 4,000 acres, the facility has much room for expansion. However, the World Equestrian Center currently occupies only 378 of these acres, with 300 reserved for a planned second phase. Indeed an architectural wonder, the WEC will offer world class indoor and outdoor arenas and state of the art amenities. Because the WEC will accommodate a wide variety equine events, it will attract equestrians engaged in a wide array of disciplines from throughout the world.
The ultimate of preferred properties in Ocala, Florida – this changes everything!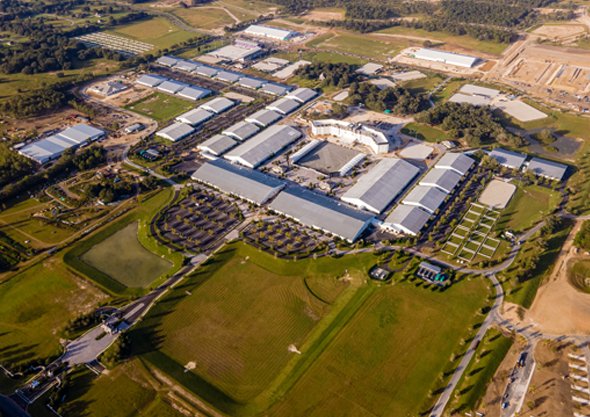 Of Course, Miami Beach designer Ric Owens coordinates designs for this historic site. Ric has over 25 years of experience designing commercial spaces, hotels and high-end custom homes. Because of his reputation for excellence, his experience and skills are much sought after.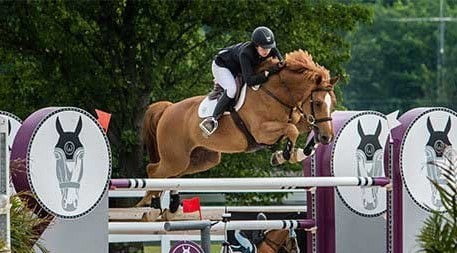 The World Equestrian Center's event grounds and the exquisite homes of World Equestrian Estates will offer unparalleled access to the area's horse country. Therefore, This amazing attraction will gain Ocala's reputation as the ultimate equestrian destination worldwide attention.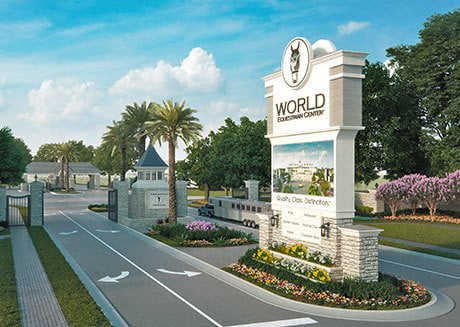 Ric has designed this state-of-the-art equestrian center to offer the ultimate competition venues for horse and rider. Therefore, to ensure Ric's beautiful designs are accorded a commensurate outstanding level of maintenance, the owners have taken steps to ensure the facility is a professionally and efficiently run, family-owned enterprise. Since the World Equestrian Center is an example of passion and commitment to equestrian sports, it is an amazing addition to our community.
Amazing Luxury Suite Hotel – Among Preferred Properties In Ocala, Florida
To complete the WEC experience, architects have designed a state of the art luxury hotel. It will feature 254 extra large suites, some with balconies. In fact, Ric specifically designed the suites to allow guests to view world class equestrian competitions in the luxury and comfort.
Visitors will also find a promenade featuring exclusive shops just minutes from the competition rings and barns. The developers have carefully selected vendors to enhance the boutique experience. Consequently, they have created a venue where guests and visitors will be able to shop for everything. Boutiques offer a wide selection, from clothing to jewelry to fine art. Hence they have ensured that the people this facility will attract find their stay at the World Equestrian Center to be memorable. Since culinary pleasure is also an important part of the experience, the facility will offer several unique dining options. Of course, the focal point will be a fine dining establishment with seating for 500 guests.
Click here to visit the World Equestrian Center website.
"Nothing influences people more than a recommendation from a trusted friend." - Mark Zuckerberg
Ocala Home Guide Realty
Average rating:
0 reviews