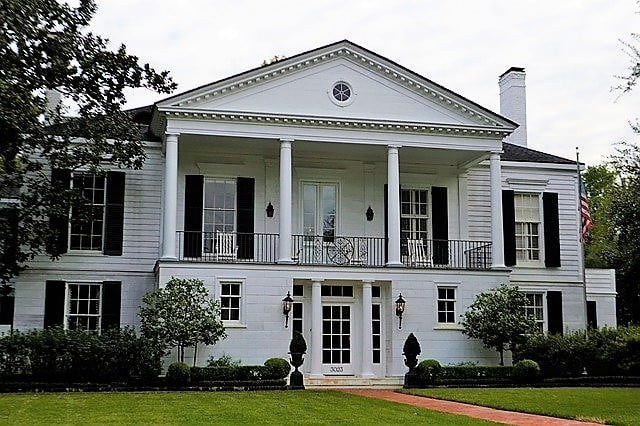 Westbury, Estate Homes Near Ocala's City Center
Westbury homes for sale are situated in a unique community of estate homes in southwest Ocala, yet only five minutes from the city center. Positioned on lots of up to three acres, these unique, custom built homes offer expansive spaces inside and out. Interior spaces range from 4000 to over 5500 square feet. Additionally, many home boast pool and patio areas that approach interior square footage in size. However, builders created most of these homes in the mid 1990s. Additionally, owners have typically not updated most of them. Still, each home is unique, as one would expect custom estate homes to be, and selling prices suggest that there are great bargains to be found here.
Westbury is located off SW 27th Avenue near the 200. Additionally, homes in this community feature the best architectural design and workmanship available when they were built. Despite this, homes featuring 4000 to 4500 square feet of living space, and built on 1 to 3 acre lots have sold at very competitive prices. Considering these homes sit on lushly landscaped, manicured estate lots, in my opinion Westbury homes for sale are often bargains indeed.
The 200 and the Ocala City Center
The location of Westbury places it a short hop from the 200 and only a little farther from Ocala's city square. Of course, the homes of this community are near the shopping mecca on the 200. As a result, they are within minutes of a myriad of restaurants, the Paddock Mall, the new Market Street at Heathbrook outdoor mall and much more. They are near theaters, art galleries, the College of Central Florida, hospitals and medical facilities as well.
Proximity to our city center places additional options at the fingertips of residents of this community. The downtown features Golden Spoon winning restaurants like Katya's Vineyards and La Cuisine. Residents are also near our preeminent theater, The Reilly Arts Center and the Tuscawilla Art Park. Additionally, they have easy access to the city square with its art shows and concerts.
Therefore, Westbury features bargain priced estate homes on acreage near all the conveniences one could desire. Who could ask for more.
"Nothing influences people more than a recommendation from a trusted friend." - Mark Zukerberg