For Ocala home buyers, dreaming of a first home is an exciting adventure. However, making a lifestyle change poses challenges. Therefore, you would be wise to plan, do your research and make well thought out choices. Here are the three considerations we believe should be at the top of your list.
The Advantages of Buying Over Renting
Owning your home offers many advantages. For example, paying down a mortgage in stead of paying rent builds equity, a great way to increase your net worth. Of course, this equity gives you a head start towards accumulating the down payment you'll need to step up to a better lifestyle in the future. As it does so, it also builds a foundation for your future retirement. Additionally, in today's financial environment, historically low interest rates can cause mortgage payments to be significantly lower than rents. Therefore, your resulting reduced cashflow needs may enhance your ability to save and invest for the future. Also, if you finance with a fixed rate mortgage, your mortgage payments will be relatively stable over time. That is a significant benefit over rent payments, which usually rise from year to year. Clearly, owning is far superior to renting.
How Your Credit Impacts The Cost Of Buying a Home
Now let's look at your credit and how it impacts your cost of borrowing. As you know, a credit score is a direct reflection of how well you manage your finances. Of course, there is no mystery as to what causes credit scores to fluctuate. If you have a history of paying your bills on time, your credit score will be high. If that describes the state of your finances, good for you. On the other hand, if your credit report is checkered with delinquent or late payments, your score will be low. Although you may still qualify for certain loans with a credit score as low as 540, it will come at a price. Expect to pay a higher interest rate and perhaps private mortgage insurance as well. Each may significantly increase your monthly payments and therefore lower the amount of mortgage loan you will qualify for.
Therefore, if you have credit issues, you would be wise to get your finances in order. Of course, you should do so to the extent possible before beginning the home buying process. As a first step, you must make sure that all your financial obligation are brought current. Then take care to keep them current for the foreseeable future.
If you need assistance, consider consulting a credit repair expert. Discuss your situation openly and honestly and jointly arrive at a plan to restore your credit rating. We would normally advise targeting restoring your credit score to at least 700. However, given today's historically low interest rates, targeting a lower rating might also make some sense. This would be particularly true if restoring your credit rating to 700 or better within a few months is not realistic. Once you have achieved the goal you set, it will be time to go house hunting.
Location, Location, Location
Now that you are ready to launch your home search, you must decide which features will meet your lifestyle needs. How many bedrooms do you need? What amenities will you require? What features would you like, but be willing to trade off? However, it all boils down to location, location, location. The higher the quality of a neighborhood, the more expensive square footage, amenities and features will be. If you have children, the quality of schools may be a prime consideration. But don't overlook the fact that a home will appreciate more quickly, a desirable outcome, if it is located in a district with high quality schools. So you may want to live in a good school district even if you don't have school aged kids.
Additionally, proximity to shopping, medical facilities, recreational opportunities, houses of worship, police and fire stations are important considerations as well. Finally, the distance of your commute to work will surely be a factor you wish to consider.
There is much to contemplate. Therefore, you would be wise to balance your lifestyle goals against your financial capabilities. So think carefully and dispassionately arrive at the best decision for you and your family. However, don't overlook the value of professional advice. An experienced Realtor can offer knowledge that will save you time and make your choices clearer to visualize and easier to make.
The articles below will give you more detailed information and may offer ideas that will open your mind to possibilities you haven't considered. Enjoy reading.
Lesson #4: A down payment is never a bad investment. John and Jennifer originally planned to put around $60,000 down on their first home. However, they changed their minds just before closing when they qualified for a loan that didn't require any money down. Read the article on hgtv.com >
We cover 6 things first time Ocala home buyers needs to know. They include qualifying for a mortgage, your down payment and how large a mortgage payment is really affordable. We also discuss how to prepare to afford that bigger house payment. Read the article on Forbes.com >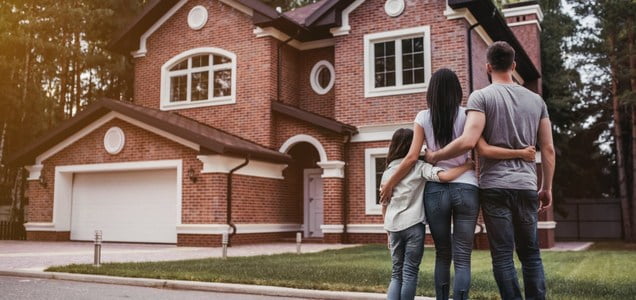 As Ocala home buyers, please understand that buying your first home comes with many big decisions and can be as scary as it is exciting. It's easy to get swept up in the whirlwind of home shopping and make mistakes that could leave you with buyer's remorse later. Here are first-time buyer tips to avoid serious missteps. Read the article on bankrate.com >
_____________________________________
Free professional advice is a valuable asset and will help you balance you financial capabilities against you desired lifestyle. Happy house hunting!
Andrew Kruglanski, Broker
Ocala Home Guide Realty, LLC
(352)234-3048
andy.k@ocalahomes.online
Website: Ocala Homes Online
"Nothing influences people more than a recommendation from a trusted friend." - Mark Zuckerberg