While no-one likes to think about disasters we may encounter, an Ocala homeowners' insurance policy offers protection, and with it peace of mind. Severe weather, fire, theft, or even a seemingly small issue like a broken pipe, can wreak havoc. As a result, you may be exposed to thousands of dollars in damages. Is there any doubt that the financial protection offered by a quality insurance policy is not merely an option, but rather a necessity?
A well structured Ocala homeowners' insurance policy provides coverage for damage to your home's exterior, interior, furnishings and personal effects. Of course, financial institutions typically require that you purchase such a policy and name them as additional insured as a condition of funding a mortgage loan. While coverage varies, most policies also protect you from liability should a visitor sustain an injury on your property. Usually, this coverage extends to damage caused by any member of your household to someone else's property as well.1
Of course, there are many hazards and situations that a standard home owners' policy does not cover. For example, damages caused by hurricanes, sinkholes and flooding are often specifically excluded from coverage by standard policy clauses. Additionally, normal wear and tear and neglect are beyond the scope of coverage as well.
NARROWING THE COVERAGE GAP
So how do you minimize your risk when so many potential issues are excluded from coverage provided by a standard Ocala homeowners' insurance policy? The answer lies in the fact that most insurers make supplements available to insure you for losses caused by otherwise uncovered hazards. We explore these further below.
Of course, if you are concerned about incurring unexpected costs due to normal wear and tear, you would be wise to consider a home warranty policy to supplement your homeowners' policy. Such a policy will typically pay for repair or replacement of your HVAC system and major appliances, while also covering plumbing and electrical repair costs. Often, a home warranty requires that repairs be made by an in network tradesman or company, and that you pay service fees or deductibles. However, despite these costs and the fact that such a policy is not required by mortgage lenders, the peace of mind it offers may make it well worth your consideration.3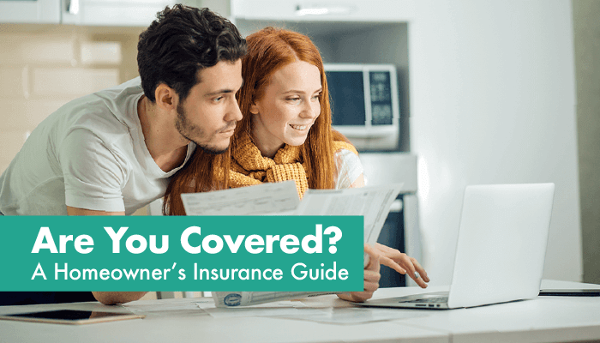 7 TIPS: PURCHASING HOMEOWNERS INSURANCE
Whether you're shopping for a new policy on a home you are purchasing, or considering switching carriers, you must understand that not all insurance policies or carriers are created equal. Therefore, a little due diligence can save you time, money, and stress in the long run.
Prioritize Service and Value
When choosing an insurance provider, ask around for recommendations. Check with neighbors, friends, and family members, particularly those who have filed insurance claims recently. Find out if they had positive or negative experiences. Read online reviews. Then ask your real estate agent to refer you to a reputable insurance broker who can help you to understand and compare your options. Of course, you would be wise to weigh the quality of claim service and the breadth of coverage before deciding which policy is right for you. Unfortunately, if you jump into the least expensive policy because of the upfront cost saving alone, you may be in for a sad surprise. When the time comes to file a claim, you may find your decision has cost far more than anticipated.
Choose the Right Level of Coverage
Make sure to set your policy limits at a level high enough to cover the cost of rebuilding your home. Don't make the common mistake of insuring your home for the price you paid for it. The cost to rebuild could be higher or lower, depending on the value of your land, your home's unique features, market factors, building code requirements, and local construction costs.4
Also, consider whether you need a higher level of liability coverage than that included in your insurance policy to adequately protect your assets. If your investments and savings are substancial, you may expose yourself to paying out of pocket for claims that exceed policy limits. Therefore, you would be wise to make sure your coverage will adequately mitigate your potential losses, but no more. Consider that paying for coverage beyond that needed to protect your assets is a waste of money.
Inquire About Additional Coverage

Ask your insurance agent about additional options that can help close any gaps in your coverage and ensure you are adequately protected.
To be sure, if you are in a hurricane or flood prone area, we would strongly recommend that you add coverages to protect yourself from these hazards. For example, consider that flooding is the most frequently occurring natural disaster. Additionally, a significant percentage of flood insurance payouts are for homes outside "flood zones". Such homes may still be at a significant risk. So even if your home is not technically located in a flood zone, you may want to add such coverage depending on the flood history of the community your home is situated in.5
Expensive jewelry, furs, collectibles, or artwork may also not be fully insured by a standard policy. Ask about raising your limits to adequately cover any items of particular value you wish to protect, or check with a specialty insurer about a separate policy to cover them.
"Replacement Cost" or "Actual Cash Value" – Which Coverage Is Right For You?
Insurers can use various methods to determine how much they will pay to reimburse you for a loss. Of course, the two most common are "replacement cost" and "actual cash value."
If your seven-year-old sofa is damaged in a fire, replacement cost coverage will provide the funds needed to purchase a new, comparable sofa at today's prices. However, actual cash value coverage will only reemburse you for the depreciated value of the sofa. Therefore, you will be left with no more than the funds needed to replace it with another seven-year-old sofa.6
While replacement cost coverage will pay you more if you suffer a loss, it will almost certainly require you to pay a higher annual insurance premium as well. Compare both options and choose the one that suits your needs best.
Consider a Higher Deductible
A deductible is the amount you have to pay out of pocket before your insurance coverage kicks in. Typically, the higher the deductible you select, the lower your insurance premiums will be. Only you can balance the premium cost savings against additional risks assumed and arrive at a deductible that makes sense in your circumstances.
Combining your Ocala homeowners' insurance, automobile, and other policies under one insurer can also result in significant premium discounts. Additionally, by bundling, you may derive benefits such as a single deductible. If you avail yourself of that benefit and a covered event causes multiple losses, you may only have to pay one deductible. For example, if a fire destroys your home and your car, you may only have to pay the higher of the two deductibles, not both. Therefore, look into bundling your coverages to save money, while making payments and renewals more convenient.7
However, be aware that bundling isn't always your best or least expensive option. In some cases, you may find better coverage options and pricing if you split your policies between multiple insurers. So be sure to consider all of your choices before making a decision.
Reassess Your Ocala Homeowners' Insurance Policy Each Year
Though you've done all your due diligence before purchasing your homeowners' insurance policy, don't set your annual renewal on autopilot. Instead, when the time comes to renew, review your coverage needs anew. Then price policies with two or more carriers.
For example, have you made any home improvements that would require you to raise your coverage limits? Have you made any security or safety improvements that may qualify you for discounts in premiums?8 Has there been a shift in market conditions that would make it more or less expensive to rebuild your home now? If you answered any of these questions in the affirmative, you may need to adjust your coverages. In doing so, be sure that you have adequately insured and maximized savings.
Have you made any changes as to how you use your home? Then you may need to adjust your coverages to take the change into consideration. For example, if you've started a home based business or now occasionally rent out any part of your home, you may not have the coverages needed to adequately protect you in your existing policy. Adjustments may be in order.9
Finally, consider any changes to your financial situation that may require you to increase or decrease your liability coverage limits. For example, if you've grown your portfolio of investments or materially increased your net worth due to a bequest, you may be wise to purchase additional liability coverage to protect your new found wealth.
MINIMIZE RISK & MAXIMIZE VALUE WITH OCALA HOMEOWNERS' INSURANCE
Now that you understand the basics, you are ready to start shopping for a homeowners insurance policy that best fits your needs and budget. Aim to minimize your risk, while maximizing the value your policy provides.
However, while you never want to leave yourself without a safety net should disaster strike, you also don't want to overpay for insurance you don't need. Aim to strike a balance that will provide you with adequate protection at an affordable price.
NEED MORE GUIDANCE? WE CAN HELP!
If you're in the market to purchase Ocala homeowners' insurance or a home warranty, please give us a call! We get a lot of feedback from clients and are happy to share what we've learned. Of course, we would also be glad to put you in touch with a trusted insurance professional who can answer your questions and help you find the policy to best meet your needs.
---
"There are risks and costs to a program of action. But they are far less than the long-range risks and costs of comfortable inaction."
---
To secure the roof over your family's heads, you must adequately insure. However, by over-insuring you may be buying protection against a risk you simply don't have exposure to. Therefore, make sure that you are buying the right coverage at the right price. Begin by discussing your needs with a reputable, expert insurance agent.
Andrew Kruglanski, MBA, ABD, Broker
(352)234-3048
andy.k@ocalahomes.online
Sources:
Insurance Information Institute –
https://www.iii.org/article/what-covered-standard-homeowners-policy
Insure.com –
https://www.insure.com/home-insurance/exclusions.html
American Home Shield –
https://www.ahs.com/home-matters/cost-savers/whats-the-difference-homeowners-insurance-vs-home-warranty
Insurance Information Institute –
https://www.iii.org/article/how-much-homeowners-insurance-do-you-need
Realtor.com –
https://www.realtor.com/advice/buy/buying-home-insurance
Texas Department of Insurance –
http://www.helpinsure.com/home/documents/acvvsreplace.pdf
Insure.com –
https://www.insure.com/home-insurance-faq/bundle-insurance-policies.html
National Association of Insurance Commissioners –
https://www.insureuonline.org/consumer_homeowners_ten_tips.htm
HomeAway –
https://help.homeaway.com/articles/Do-I-need-a-special-vacation-rental-insurance-policy-for-my-property
"Nothing influences people more than a recommendation from a trusted friend." - Mark Zuckerberg