Ocala Listed Homes Offer A Window On The Beauty Of Nature
Ocala listed homes open the door to amazing lifestyles. Tucked into north central Florida in a region known as "horse country," Ocala offers visitors extraordinary vistas. Winding community pathways lined with oak trees and dangling trellises of Spanish moss greet you. They offer the opportunity to explore miles of untainted nature.
But Ocala is more than a focal point for the equine industry. It sits at the center of a network of parks and nature reserves. The largest of these is the Ocala National Forest, a network of lakes and treed landscapes that is home to a wide variety of wild inhabitants. Here you can hike, boat, fish and enjoy lounging in natural spring waters.
If you find the prospect of canoeing down a crystal clear stream amid the largest sand pine forest in the world appealing, you will appreciate Ocala and surrounding Marion County. Local freshwater streams, rolling hills and clean air attract visitors as they have for decades. These natural wonders have served as backdrops for Hollywood films. Silver Springs, a national landmark and nature reserve on 350 acres, features world famous glass bottom boats. In fact, they are Florida's "original attraction."
For more information, visit our sister site, Amazing Ocala.
Ocala's Climate
Warm weather dominates the year, but Ocala also features a taste of winter. Local temperatures dip to near or below freezing a few times a year. Summer is typically wet, hot and humid here. Additionally, afternoon thunderstorms make the local xeriscape bloom. Spring and fall usher in a multitude of festivals. Residents and visitors enjoy moderate temperatures during these seasons. Additionally, hurricane season is usually quiet, since the area's central location offers protection from the worst of storms.
A Wide Variety Of Lifestyle Choices, A Diverse Community
The Ocala metro area features a diverse population. Our community serves as much more than a retirement haven. In fact retirees are a minority here. While many retirees are active in community affairs, the majority of our population is under 40 years of age. However, many older residents do flock here to avoid cold northern winters. They take advantage of the many leisure activities offered in our town and at 55-plus communities. 
We also envision Ocala becoming an epicurean haven. Our town is already home to a few elegant fine dining establishments and many casual restaurants serving delicious fare. But with the opening of the World Equestrian Center expected early in 2021, many more amazing dining options will open to cater to our growing population. The jewel of these establishments will be a fine dining establishment that is part of the W.E.C. experience.
As Ocala attracts chefs and restauranteurs from all over the world, we anticipate many exciting new culinary adventures. As chartered members of foodies anonymous, we will savor "dining around town" opportunities and explore and report on many of them.
The Doorway To Economic Opportunity
Our town sits at the center of a county whose economy is largely dependent on the equine industry. As we have pointed out elsewhere, this industry brings $3 billion in revenue into our community annually. However, The World Equestrian Center will finally open its doors in early 2021 and will impact our economy as no other single business ever has. It is expected to trigger a growth never before experienced here. As a result, the W.E.C. will cause the contribution of the equine industry to more than triple over a period of a few years. Of course, we will continue to report on both the W.E.C. and the equine industry in our posts.
Additionally, our new World Equestrian Center caters to equestrians from around the world and spawns job creation and brisk economic growth. With all that it has to offer, Ocala is a great place to call home. So why not search Ocala listed homes online. Your dream home may be but a click away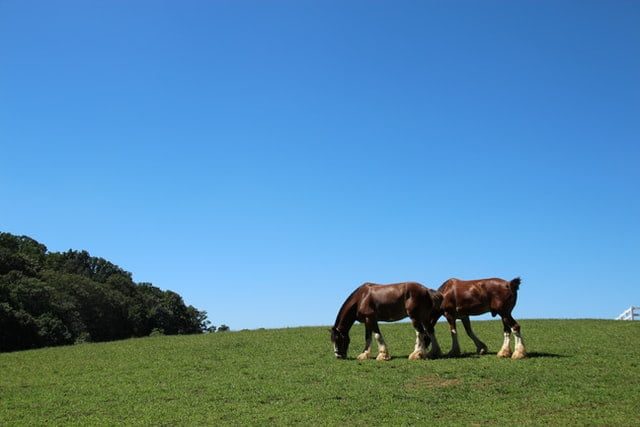 Ocala Listed Homes Are Our Passion
As an Ocala realty company, we focus on the local residential real estate market. Therefore, we bring incomparable market knowledge, decades of experience and outstanding customer service to the table. However, it is our use of innovative and creative marketing techniques and state of the art technology that sets us apart. Our agents utilize systems designed to introduce properties to as many potential local buyers as possible. Additionally, we provide them with the capability to introduce listings to thousands of agents in Marion County and throughout Florida. We also belong to an organization that enables us to reach out to 750,000 agents world wide.
In Ocala, we offer lifestyles to please everyone. Since we have a wide range of communities designed to cater to buyers with diverse needs, the area's charm is ever evolving. While some neighborhoods cater to first time homeowners, others target successful entrepreneurs looking for a luxury estate home or retirees looking to enjoy their golden years. Because we take pride in what we do, we serve our neighbors in Ocala with passion. Since we study the local real estate market daily, we are well prepared to deliver outstanding results. Our mission is to offer the best representation in the real estate industry. Therefore, whether you are looking to downsize or to find your dream home, we will stand by you.  In every phase of the selling or buying process, we will always strive provide excellent service and to make our clients our friends. 
"Nothing influences people more than a recommendation from a trusted friend." - Mark Zuckerberg