Ocala real estate news is not just about where you live. It is also about how you live. No matter what wets your whistle, you are sure to find an exciting way to enjoy your weekend in our town. We all know about the many equestrian events featured here throughout the year. Among them are the Grandview International, The HITS Winter Circuit and the many events hosted year round by the World Equestrian Center. These events dominate the calendar of our Horse Capital of the World and each brings great excitement to our community, while invigorating our economy.
Of course, Ocala offers much more than equestrian pursuits. Our town features many fine dining opportunities, cultural events, educational opportunities and ways to celebrate the arts and the natural wonders that surround us. Today we will feature three events coming up next weekend. To be sure, these are activities which fill niche interests. However, each is important in its own right because of its contribution to the fabric of the Ocala lifestyle.
A Classic Car Show Brings A Sense Of Wonder and History To Ocala Real Estate News
The American automobile industry was born in 1893, when the Duryea brothers invented the first vehicle powered by an internal combustion engine. Three years later, they began to sell horseless carriages. Over the next decade, nearly five hundred manufacturers entered the automobile business. Among them were Henry Ford, inventor of the Model T and founder of The Ford Motor company and William Durant, founder of General Motors.1
Over the decades that followed, many companies created vehicles unique in design and craftsmanship. Today, restoring these masterpieces has become an exciting hobby for many, and a life's pursuit for some. Next weekend, the NPD Classic Car Show comes to Ocala. It offers a wonderful opportunity to view such amazing automobiles and learn their histories. Of course, being able to do so while enjoying a craft beer is an added bonus.
Oktoberfest In September, A Feature Of Ocala Real Estate News
Oktoberfest is a celebration which originated in Munich, Germany on October 12th of 1810. On that day, the Crown Prince of Bavaria took as his bride Princess Therese von Sachsen-Hildburghausen. Surprisingly, from there the celebration became an annual event centered on a horse race. Then, eight years later, food and drink were added and Oktoberfest was born. Over the years, it evolved into a beer festival whose celebrations extend well beyond the annual festivities in Munich.2 Why not join in the fun next weekend and be serenaded by traditional beer music while enjoying your favorite brew at Ocala's version of this wonderful German tradition.
Jazz and Blues At La Cuisine
La Cuisine Restaurant is the essence of fine dining in our Town. Patrice Perron, its owner and executive chef, hails Leon, the French capital of gastronomy. Therefore, it is only natural that his restaurant is a fine example of the culinary arts and features award winning dishes from his native Leon, as well as Italy and our own United States. 3
Next weekend La Cuisine features The Mudds, an amazing Jazz and Blues band. Both musical genres were born in the African American community of the late 1800s and offer a unique blend of African rhythms and European sounds.
My love and I have always had a passion for Jazz, its sounds and history. So here is a Jazz story that always gains something in the retelling:
Decades ago, there lived a young man who dreamed of being a Jazz singer. He had built a career for himself as lead singer of the Tommy Dorsey Band. Then one day he approached Count Basie and asked for an audition. The Count listened to the young man and then tried to be kind in rejecting him. "You are very talented" Count Basie said, " But we are a Jazz band and your vocals are wonderful, but they are not Jazz". However, the young man would not surrender his dream. So he left the Dorsey Band to launch a solo career and work on developing a new style. Of course, he succeeded beyond all expectations and won Grammy wards in the Jazz category. Over the years, he and Count Basie became friends and even recorded amazing albums together. The young man's name? Frank Sinatra!
Next weekend, why not enjoy La Cuisine's gastronomic delights while serenaded by the Jazz & Blues interpretations of The Mudds?
Below you will find more information about each of these three amazing events. Enjoy your weekend!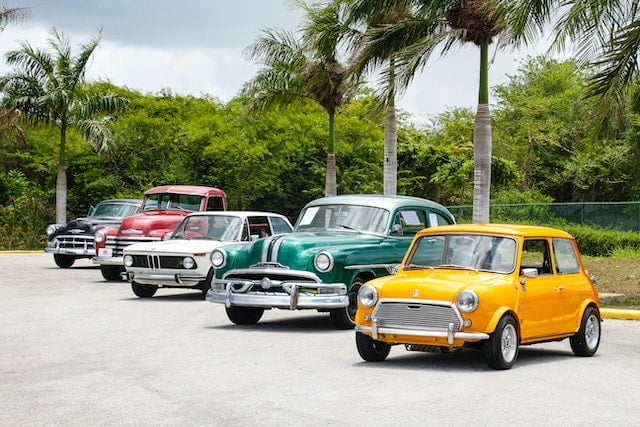 Join us downtown for the 2nd Annual NPD Classic Car Show & Craft Beer Fest on Saturday. September 24th from 11:30 am to 4:30 pm. See the 120+ Classic Cars on Display. Learn more at OCALA / MARION COUNTY FLORIDA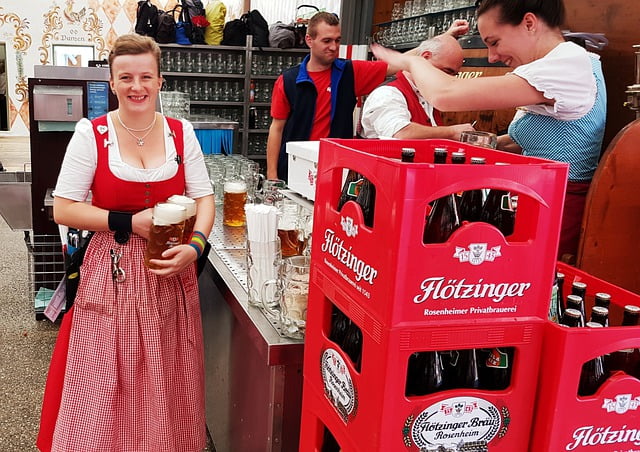 Hoppy Oktoberfest: LIVE GERMAN ENTERTAINMENT | DANCING | BMX STUNT SHOW | FOOD | GERMAN BEER | Of course, this event is free and open to the public, weather permitting. Learn more at OCALA / MARION COUNTY FLORIDA
The Mudds Jazz & Blues at La Cuisine Restaurant is hosted By Samuel Mudd because Jazz and fine dining are an ideal prescription for an enchanting evening. This event starts on Saturday, 24 September 2022 at La Cuisine French Restaurant, Ocala, FL. Learn more at ALLEVENTS.IN.
---
"Life is a lot like jazz. It's best when you improvise." – George Gershwin
---
To be sure, the most exciting truth about life in Ocala is that there are niche activities to please every taste and every passion. So open your mind and live in the moment. It is the surest path to happiness!
Andrew Kruglanski, MBA, ABD, Broker
(352)234-3048
andy.k@ocalahomes.online
---
---
Sources:
Oktoberfest | Definition, History, Traditions, & Facts 2
The Painful Birth of Blues and Jazz | Folklife Today 4
"Nothing influences people more than a recommendation from a trusted friend." - Mark Zuckerberg