Deciding whether and when buy a home can be daunting if you are first time homebuyers. But in today's whirlwind market you may find it particularly challenging to pinpoint the best time to start exploring homeownership.
The real estate boom spawned by the pandemic has pushed home prices to an all-time high.1 Additionally, higher mortgage rates can cause would-be buyers to wonder if they have missed the boat. Should they wait for prices or rates come down? Is renting a better alternative at this time? However, rents have also soared and are likely to continue climbing due to a persistent housing shortage.2 Also, while homebuyers can lock in a set mortgage payment, renters are at the mercy of landlords and market forces.
So, what's the better choice for you? While there is much to analyze when comparing buying to renting, here are a few questions you would be wise to ask yourself to make your choice easier to understand:
How long do I plan to stay in the home?
You'll get the most financial benefit from a home purchase after you have owned it for at least five years.3 Therefore, if you plan to sell in a shorter period of time, a home purchase may not be the best choice for you. This is due to the fact that there are costs associated with buying and selling a home and it may take time for your property's value to rise enough to offset them.
Even though housing markets shift from one year to the next, you'll find that a home's value will typically absorb these fluctuations and appreciate over time.4 Of course, you'll also build equity as you pay down your mortgage. Additionally, if you finance with a long term, fixed rate mortgage, you'll have the security of knowing that your home payments will not fluctuate with market conditions. Finally, if you are one of the rare first time homeowners who will live in their home beyond the day that their mortgage is paid off, eventually your mortgage payments will disappear entirely. As a result, you will have the option to accelerate your wealth building by investing the funds which were committed to paying your mortgage in alternate ways. But even if you choose to spend these funds instead of investing, you will benefit from your home's continued appreciation.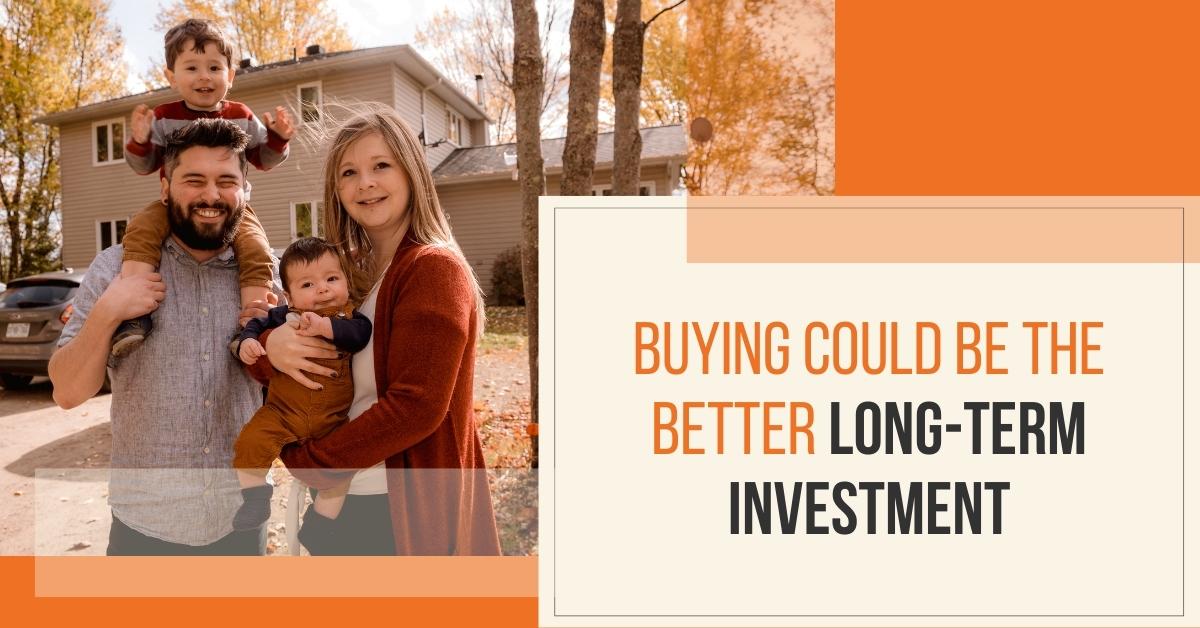 Is there more value to buying or renting in Ocala?
If you plan to stay put for at least five years, you should consider whether buying or renting is the better bargain in your area.
One helpful tool for evaluating your options is a neighborhood's price-to-rent ratio. Just divide the median home price by the median yearly rent price. The higher the price-to-rent ratio is, the more expensive it is to buy compared to rent.5 However, keep in mind that this equation only provides a snapshot of where the market stands today. Therefore, it may not accurately account for the full impact of rising home values and rent increases over time.
According to the National Association of Realtors, the typical U.S. homeowner who purchased an existing single family home 10 years ago will have increased their equity by roughly $225,000 over their ten year period of ownership.6 In contrast, if they had chosen to rent instead, they would have accumulated no equity and seen U.S. rental prices increase 66% over that same time period.7 As a result, they would have likely paid thousands more in home payments as well. Therefore, even if renting may have seemed like the better alternative on day one of this time period, it was clearly not!
Can I afford to be first time homebuyers?
If you determine that buying a home is the better value, you'll want to evaluate your financial readiness to become first time homebuyers before going house hunting.
Start by examining how much wealth you have accumulated. After committing funds to a down payment, closing costs and housing costs, will you still have enough liquidilty and income to maintain your lifestyle and provide for contingencies? If not, you may have no choice but to put off homeownership of a while. To be sure, in doing this analysis, you would be wise to remember that your monthly mortgage payment won't be your only housing expense if you buy. You will also need to factor in property taxes, insurance, association fees, maintenance and repairs.
Of course, if you find that the cost of homeownership over the next five years is comparable to that of renting, the wiser choice will be clear. Choose to build equity and stabilize you housing costs. Buy instead of renting!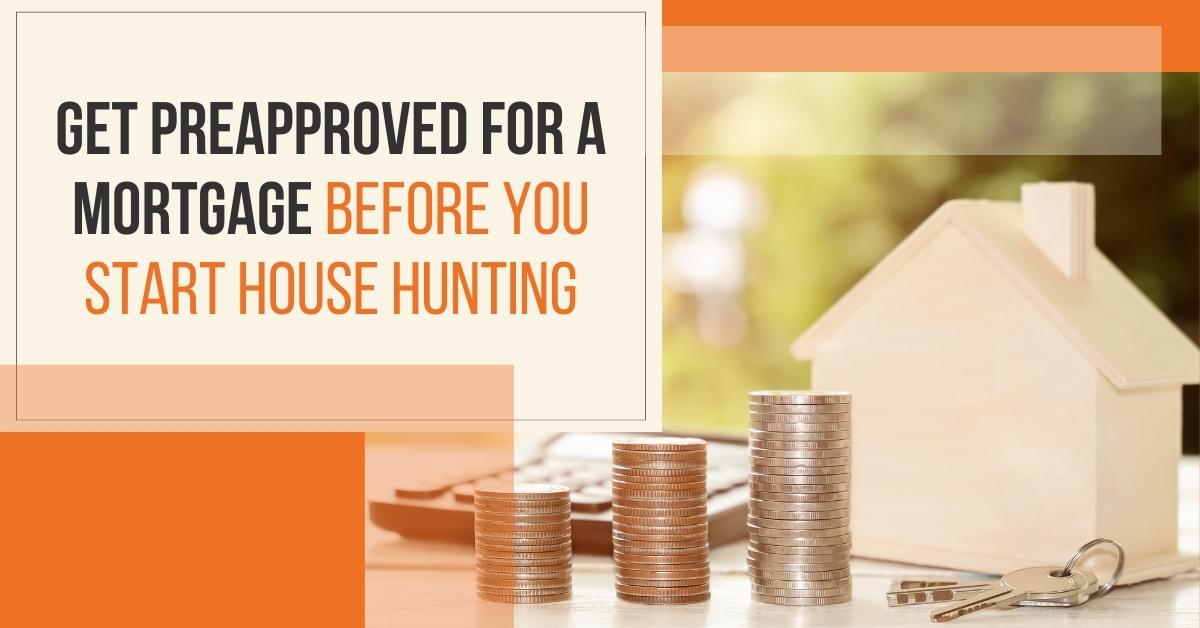 Can I qualify for a mortgage?
Once you have made your decision, if buying is your choice, you would be wise to get preapproved for a mortgage. Doing so will clearly establish how much you can afford to spend on a home. Additionally, it will put you in a better position to compete with other buyers and negotiate with the sellers when you submit an offer. Your mortgage preapproval will demonstrate your ability to close. Therefore, it will make it more likely that your offer will be accepted.
Each lender will have its own lending criteria. But in general, you can expect them to include your sources of income, credit history and ability to provide the funds needed to close your transaction. Of course, your lender will evaluate how stable and predictable your income is. Additionally, the bank or mortgage company will review your credit score, the measure of how well you manage your finances. To be sure, a track record of paying your bills on time will be viewed as evidence that you are responsible and a good credit risk. Therefore, the higher your credit score, the better loan terms you will be able to negotiate.
How would becoming first time homebuyers change my life?
Undoubtedly, investing in a home is the safest way to build wealth. However, the benefits you will derive from homeownership go well beyond financial considerations. Of course, top among them is lifestyle. But, that lifestyle comes with new responsibilities as well. You will now have to add maintaining your home to your calendar, budget or both. You will be free to select what amenities are important to you, which neighborhood you want to live in and what color scheme you prefer. But you'll also have to decide how to maintain your lawn and landscaping, replace worn appliances, fix leaky faucets and more. Only you can decide if the tradeoff is worthwhile. To be sure, we have yet to meet anyone who concluded that it is not!
First time homebuyers have many questions. WE'VE GOT ANSWERS!
The decision to buy or rent a home is among the most consequential you will make in your lifetime. We can make the process easier by helping you compare your options using real-time local market data, knowledge and experience. So don't hesitate to reach out for a personalized consultation. We'd be happy to answer your questions. The together we can also identify actionable steps you can take now to help you reach your long-term goals of homeownership.
---
"The purchase of a residence is one of the most significant financial milestones in your life. It provides both monetary prosperity and emotional security." – Suze Orman
---
Here is the thought that is the essence of what I am trying to convey in this post. Don't let ney sayers burst your bubble and scare you away from your dream of homeownership. Understand that you need a place to live regardless of the direction in which the real estate market and interest rates pointing for the moment. Therefore, your decision is not about whether to put a roof over your head at this time. Rather, it is about whether buying or renting that roof makes the most economic sense.
Andrew Kruglanski, MBA, ABD, Broker
(352)234-3048
andy.k@ocalahomes.online
---
Sources:
"Nothing influences people more than a recommendation from a trusted friend." - Mark Zuckerberg