The central Florida homes of famous authors make wonderful side trips for those who appreciate both history and literature. Of course, the most renowned writer who forged his career in our state was Ernest Hemingway. His amazing Key West home is featured above. But for Ocala residents, there are three historic sights closer to home that honor famous literary giants. Nearest to our town is the homestead of Marjory Kinnan Rawlings.
Historic Central Florida Homes: Marjorie Kinnan Rawlings
Marjorie Kinnan Rawlings, the famous author of The Yearling, arrived in North Central Florida in in 1928. Thanks to a small inheritance, the thirty two year old and her husband purchased a homestead with an orange grove in the Hawthorn area. An English major in college, she wrote prolifically about country life. But "The Yearling", her story about a young boy who adopts and orphaned deer, was the story that brought her fame and fortune. She earned a Pulitzer prize for literature for her novel and featured her story in a film starring Gregory Peck and Jane Wyman. Today her homestead is preserved as a historic sight and well worth a visit.
Zora Neale Herston, Eatonville's Most Famous Resident
Zora Neale Herston was a famous writer of novels, short stories and essays who lived most of her life in Eatonville, Florida. She was only three years old when her family migrated from Alabama to Florida in 1894. In Eatonville she forged her career as a writer with masterpieces about the struggles of black families in the South of the early 1900s. Her most famous novel was Their Eyes Were Watching God. Today she is simply known Zora in Eatonville, where a museum bearing her name celebrates her life and accomplishments. This charming, quaint town has many locations dear to Zora's heart and well worth visiting.
Jack Kerouac, Poet To The Beat Generation
Everyone knows of the hippy generation of the sixties. It is famous for a disdain of authority and a celebration of sexual freedom. But before the hippies came the beat generation. Beatniks celebrated a counter culture focused on jazz, poetry and smoky cafes. The man who coined the phrase "Beat Generation" and along with poet Allen Ginsberg and novelist William S. Burroughs was the leader of the movement, was Jack Kerouac. He was a novelist and poet who gained fame while spinning his tales in Orlando. Today his home is preserved as a historic site. It serves as a tribute to his importance to the movement he named.
---
Clearly, these three literary giants lived quite different lives and had entirely different value systems. But each contributed to American literature as few could. Therefore, each deserves to be remembered and honored. Learn more about them in the articles below. Then plan visits to their Central Florida homes to gain experiences that will expand your horizons and make you appreciate the Florida lifestyle all the more:
This impeccably preserved farmstead is a time capsule of a Pulitzer Prize-winning novelist's life. Continue reading on ATLAS OBSCURA.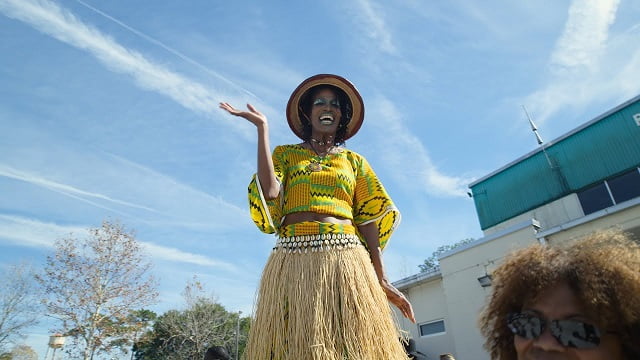 Eatonville may be most famous as the place where Zora Neale Hurston grew up. Therefore, the Association to Preserve Eatonville Community pulls out all the stops for its annual "Zora!" festival in late January, but visitors can celebrate the global icon year-round by exploring what Hurston called her "native village" of Eatonville. To be sure, it bbecame the first incorporated all-black city in the nation, and its surrounding Central Florida community. Read more on VISIT FLORIDA.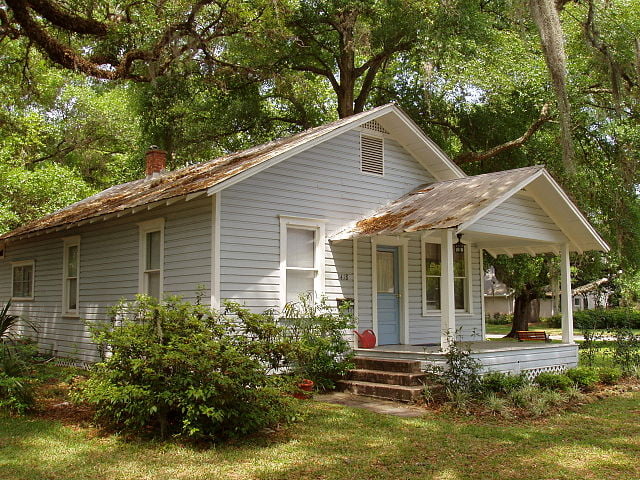 "I want to be a jazz poet blowing a long blues in an afternoon jam session on Sunday." Continue reading on ORLANDOSENTINEL.COM | JOY WALLACE DICKINSON OF THE SENTINEL STAFF
---
Literature adds to reality, it does not simply describe it. It enriches the necessary competencies that daily life requires and provides; and in this respect, it irrigates the deserts that our lives have already become. ~C.S. Lewis
My wife and I have enjoyed visiting the homes of great writers through out the world, like Victor Hugo's home on the Isle of Guernsey in the English Channel and that of Hayim Nahman Bialik in Tel Aviv, Israel. There is a great joy in learning about literary giants, and visiting the homes of those described here is an important part of the Ocala lifestyle. Don't miss the opportunity!
Andrew Kruglanski, Broker
(352)234-3048
andy.k@ocalahomes.online
"Nothing influences people more than a recommendation from a trusted friend." - Mark Zuckerberg