Well designed Ocala home spaces create great first impressions and first impressions sell! However, such spaces make homes more livable as well. Therefore, you would be wise to create lounging areas for your own enjoyment. Don't wait until you begin thinking of listing your home for sale.
Last week we introduced a burgeoning trend, enhancing outdoor spaces by creating beautiful xeriscape gardens. Clearly, the next step is to create comfortable sitting areas. What better way to enjoy the ambience created by these colorful botanical wonders? To be sure, the key to designing such areas is emphasizing simple, understated elegance.
Ocala Home Spaces: Viewing Out Onto The Garden
Does your home feature expansive windows that look out onto your garden? Then stage seating areas to accentuate the views of your lushly landscaped planting areas. Make them a part of your interior decor. To be sure, views of manicured or natural landscapes add beauty to any environment. They also complement furnishings and art as few things can. Therefore, be sure to incorporate these views in laying out your rooms. Consider that relaxing in such Ocala home spaces will restore your energy and prepare you to enthusiastically embrace the challenges ahead.
Creating Exciting Garden Seating Areas
Of course, you would be wise to add outdoor seating areas to highlight your beautiful gardens as well. Upon reflection, we can recommend two design concepts. Each will allow you to create charming sitting areas in gardens.
You may prefer to carry your interior decor out into your gardens. You will then be creating a unifying ambiance conveying a sense that the outdoor spaces are merely extensions of your home. Is your home decorated in a comfortable country motif, striking art deco elegance or an ultra modern minimalistic style? Whatever your taste in furnishings and design, imagine extending it out to the patio and gardens. The resulting affect may create the delightful escape you seek.
On the other hand, you may prefer to make the garden a wonderland unto itself. Then consider creating seating areas from natural materials that cause them to almost disappear into your landscape.
Special Spaces Will Reward And Reinvigorate You!
Create special spaces to relax, meditate and escape a productive week's work. You may find that enjoying them will allow you to appreciate your achievements. Of course, relaxing and meditating may also foster ideas that open doors to new, exciting opportunities. Therefore, don't let anything stand in your way. If you are a successful entrepreneur and believe you have no time, think again. Share your dreams and wishes with a professional. Then set a budget and let him or her create private spaces for you.
On the other hand, you may be early in your career and believe that you can't afford such luxuries. You too should think again. The internet is an amazing resource. There you will find expert advice from people like Bob Villa. You will be able learn from the ideas of some of the finest decorators and designers in the world. Additionally, furnishings need not be expansive. The options available to you on the net are virtually limitless. Therefore, research a little. Then create a plan and a budget. Add a little sweat equity and you'll be on your way to a happy extension to your lifestyle. Of course, happiness builds confidence, which in turn breeds success. So rewarding yourself may raise your horizons and brighten your future in the process.
Below are a few articles that may cause you to open your mind to new design ideas. Enjoy reading: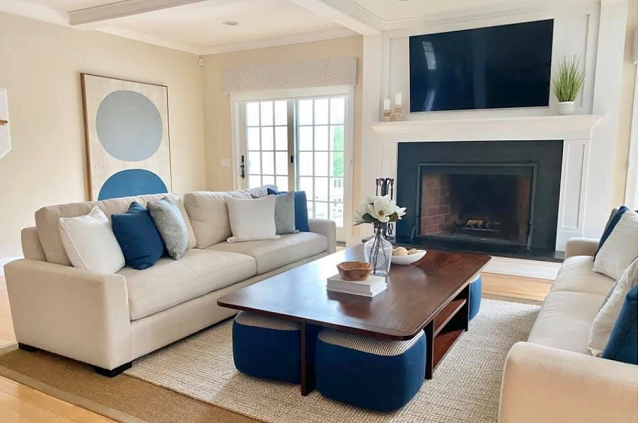 Draw inspiration from the winners of the Home Staging Resource's monthly "Best of the Best" awards, recognizing staging excellence nationwide. Continue reading on Styled, Staged & Sold.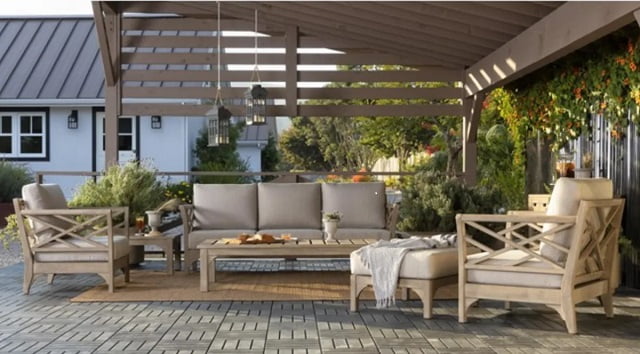 Choose a few items that give plants height and create a lounging area. Continue reading on Realtor Magazine.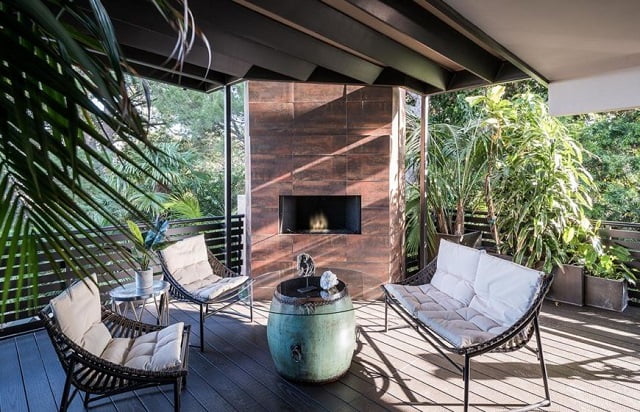 See 7 patio staging ideas guaranteed to help you maximize the function, beauty, and desirability of your backyard patio! Continue reading on HOME STRATOSPHERE.
---
"But every once in a while, from out of the blue, someone reaches the quiet place where you spend your private time and changes the way you see yourself" – J.R. Ward
Reward yourself by creating quiet Ocala home spaces where you can come to realize your value and achievements. As a result you may build confidence and raise your expectations. Of course, raising the value of your home in the process has merit too!
Andrew Kruglanski, Broker
(352)234-3048
andy.k@ocalahomes.online
"Nothing influences people more than a recommendation from a trusted friend." - Mark Zuckerberg