Fine Dining Ocala style is an ever expanding universe of epicurean delights. The gastronomic selections offered in our town are exciting indeed. Of course, they are a major reason Ocala is a great place to call home. Therefore, here we present three of our favorite restaurants. Of course, each brings something very special to our community and is a great example of what makes Ocala special.
Fine Dining Ocala Style Describes Ivy on the Square Perfectly
A few years ago we made the journey from Coral Springs to Ocala to be closer to our daughter's family and especially our two amazing granddaughters. Of course, our daughter is an incredible woman and the pride an joy of our lives. However, grandchildren always have the most special of places in grandparents' hearts.
While waiting for our moving company to arrive and recreate our South Florida lifestyle in the new house we would soon call home, we ventured downtown for lunch. As we drove around, Ivy on the Square caught our eye. Therefore, we parked near buy and meadered to the restaurant's entrance. There we were greeted by a friendly hostess, the first example of the fine service we would enjoy here. Then an attentive waitress introduced us to this wonderful place. The menu was eclectic and delightful. Additionally, the dishes we order were outstanding in both taste and presentation. What a wonderful way to be introduced to our new home town.
La Cuisine – The Charm of Leon in Ocala
Susan and I have always loved French cuisine and where best to experience is but in France. We have enjoyed visiting France on several occasions. Of course, Paris, Leon, Cannes and Nice offer many gastronomic delights. But traveling through smaller towns and villages is also an adventure in epicurean pleasures. We have always found the French to be great hosts. But the last thing we expected when we decided to move here, is a Golden Spoon winning treasure like La Cuisine. Chef Patrice and Elodie Perron offer the kind of French dining experience rarely found anywhere but in France itself. The atmosphere in La Cuisine is grand and inviting and Chef Patrice is a master of the art of French cooking. La Cuisine is another example of what makes Ocala special.
Katya's Vineyards, The Very Essence of Fine Dining Ocala Style
The Sokol Family immigrated to our country from Eastern Europe, bringing with it European traditions of fine cuisine and exquisite wine making. Since David Sokol, or Dr Wine as he sometime prefers to be called, has always had a fascination with viniculture, he yearned to own a vineyard. However, it was only in 2010 that his dream came to fruition with the founding of Katya's Vineyards in Morriston, Florida. Since the vineyard is approximately twenty one miles northwest of Ocala, the Sokol family chose our town to found the vineyard's namesake restaurant a few years ago. Here Master Chef Tony prepares exquisite culinary creations, while David expertly matches wines from the restaurant's cellars to bring out the best flavors in each. As a result, Katya's Vineyards Restaurant was awarded the Golden Spoon for gastronomic excellence for 2020.
Of course, we have presented this wonderful restaurant to you before in our post about Ocala's wine scene. However, in our view, the connection between the amazing vineyard and the golden spoon winning fine dining establishment make Katya's Vineyards worthy of being mentioned twice.
To learn more about these fine restaurants, please visit the articles below: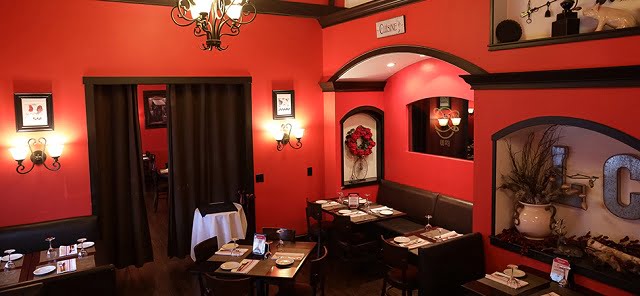 La Cuisine | French Restaurant:
We are open for indoor and patio dining following the rules of the 6 feet social distancing. Of course, our staff wears masks for everyone's safety and we continue to take all the precautions necessary. Reservations are HIGHLY recommended on weekends because space is limited. Continue reading…..
The family-owned Ivy House Restaurant now has two locations, Williston and Ocala. Of course, we launched our business with the downtown Ocala restaurant. This location has added several specialty items recently. Additionally, Florida Trend has named the restaurant one of the "Top 500 Best Places to Eat in the State" for several years. Continue reading…..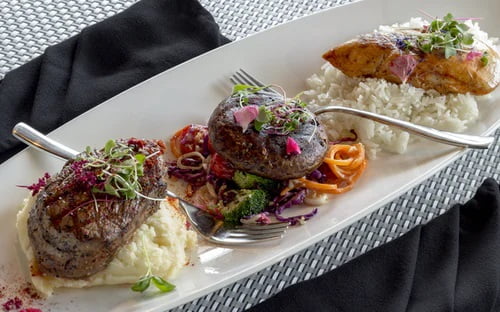 Welcome to our website. Enjoy learning about the history of our winery and meeting our family. Of course, please meet Chef Tony and wine expert Dr Wine. Finally, browse our menu of gourmet dishes, and our extensive wine list which includes selections from our own vineyard. Continue reading…..
Because of restaurants like the three presented here, a world of culinary delights is to be savored, appreciated and celebrated here.
Andrew Kruglanski, Broker
Ocala Home Guide Realty
andy.k@ocalahomes.online
(352)234-3048
Website: Ocala Homes Online
"Nothing influences people more than a recommendation from a trusted friend." - Mark Zuckerberg