Ocala artists add to the aesthetic charm of this part of Florida. Fortunately, our town features a thriving community of talented artists who are instrumental in making Ocala a great place to call home. So we indulge our passion for art by introducing you to several of the most talented among them.
Our Passion For Art
My wife and I have always loved fine art. In fact, it was a passion that brought us together many years ago and has added excitement to our lives. Of course, we also share a passion for travel. To indulge these passions we have traveled the globe. We have seen the Antarctic Ocean from the southern tips of New Zealand and South Africa and the Arctic Ocean from the northern tip of Norway. We have visited amazing art galleries from Russia to Singapore and set foot on six of the seven continents. Early on, we decided to combine our passions by collecting wonderful pieces of art in far away places. Each piece now serves to evoke memories of a wonderful adventure. But we have also learned that one need not travel far to find talented people creating amazing works of art.
Ocala Artists: A Walk Through Rome Reminds Us Of Home
On our first visit to Rome we were breathless with excitement. Therefore, we couldn't wait to set out on foot to experience every inch of this amazing, historic capital. Early in the morning, we checked into a beautiful little hotel near the Spanish Steps, an ideally central location from which to explore. Then we began walking to the Trevi Fountain, designed by famous Italian architect Nicola Salvi. The movie "Three Coins in a Fountain" featured its wish granting waters.
After absorbing the beauty of this renowned fountain, making wishes and throwing coins into its cascading waters, we continued to the Colosseum. As we approached the grand avenue that would take us there, we were greeted by a giant billboard advertising a visit to Rome by a traveling exhibit of Salvador Dali masterworks. We were amazed to discover that these paintings were on loan from a world class museum very close to home. To that point we had never heard of the Salvador Dali Museum in St. Petersburg, Florida, home to the greatest collection of his masterworks in the world.
Ocala Artists: A Close To Home Experience In Bilbao, Spain.
Several years later we found ourselves in northern Spain, visiting the Guggenheim Museum in Bilbao. This art museum was designed by Canadian architect Frank Gehry and features grand galleries so large they are able to highlight the largest of canvasses. Mr Gehry took particular care to position windows and artificial lighting to create the perfect ambiance for viewing such masterpieces. To our surprise, on that day the museum featured the works of James Rosenquist, a giant of the art world whose studio was located in the village of Aripeka, just north of St Petersburg, Florida. Mr. Rosenquist created such huge abstract canvasses that few galleries could accommodate them. But the Guggenheim Bilbao's galleries were specifically created to display such masterpieces.
So as we traveled the world we learned what Dorothy learned in Oz many decades earlier. There is no place like home.
Of course, Ocala features a world class art museum of its own, The Appleton Museum of Art. Below you will find three articles which will introduce you to some amazingly talented artists who call the Ocala area home and the facilities that display their works. Enjoy reading: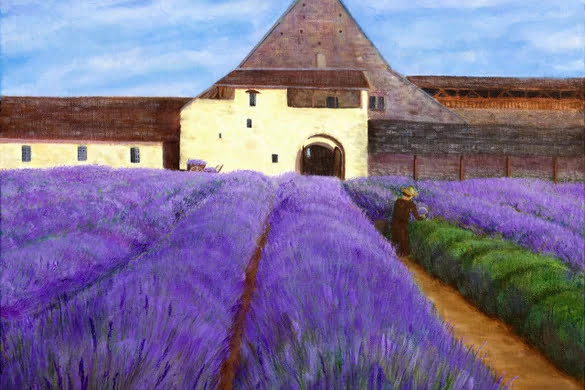 Search 461 Ocala, FL local custom artists to find the best local custom artist for your project. See the top reviewed local local custom artists in Ocala, FL on Houzz. Learn more at WWW.HOUZZ.COM.
Ocala is the horse capital of the world, of course. But it is also home to a vibrant arts and cultural scene. Whether you're looking for an action-packed weekend of museum hopping, or prefer to sprinkle in a bit of culture between horse shows, Ocala offers something for everyone. Of course, the horse capital is brimming with equestrian art as well. So keep an eye out for the amazing life-size horse sculptures on display throughout town. Benefactors commission these sculptures to support the local arts. Learn more at THE EQUUS INN.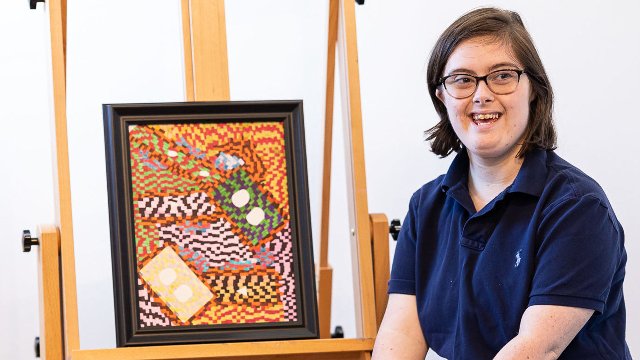 Kelsey Mahoney creates intricate works of art made up of thousands of small geometric shapes rendered in various colors and tones. The compositions are often filled with defined patterns and shapes but within those larger shapes there is a distinct asymmetry and randomness that reveals a thoroughly original vision. Learn more on Ocala Style Magazine.
---
A true artist is not one who is inspired, but one who inspires others. ― Salvador Dali
Ocala is an amazing community to call home, but a home is not just a house. It is a lifestyle! So next time you consider making an offer on a home, consider more than the features it offers. Explore the lifestyle the community around it places at your fingertips.
Andrew Kruglanski, MBA, ABD, Broker
(352)234-3048
andy.k@ocalahomes.online
"Nothing influences people more than a recommendation from a trusted friend." - Mark Zuckerberg