Ocala model homes feature trendy interior designs created to increase value and attract sales. However, such designs also enhance lifestyle. Additionally, you may find it easier than you imagine to create the atmosphere you desire in your own home. Let me demonstrate with an anecdote.
A landlord walked into his tenant's home. He had just spent a significant sum installing a beautiful laminate wood floor throughout. No room was spared. Even the closets were enhanced with this stylish, quality flooring. Now he wanted to appreciate the results of the work he had just authorized. But even he did not expect what he saw. The first words out of his mouth were, "you live in a model".
But how could he possibly compare this rental unit to beautiful homes displayed on model rows? After all, first impressions are lasting. They translate into enhanced sales prices and quick sales. Therefore, builders spare no expense to create model interiors. They hire professional interior designers to create stunning environments that optimally utilize spaces. As a result, even small spaces look inviting and luxurious. How could a renter compete with such designs?
The answer is simpler than you think. It is encapsulated in the concept that less is more. For a room to look elegant and stylish, you must plan and organize. You must incorporate functional furnishings that highlight the best features of the available space. Additionally, the furniture and accents must blend to create an inviting environment. But how can a renter compete? Of course, he or she must focus on organizing and avoiding excess. To be sure, clutter is the arch enemy of style and design.
Your Home Can Emulate Ocala Model Homes
I have stressed this in previous posts, but it bears repeating here. If you would like your home to have the feel of Ocala model homes, simplify. Hanging one proportionately sized artwork on a wall is more elegant than filling the wall with many small pieces. Additionally, featuring one centerpiece on a coffee or dining table is more elegant than displaying a clutter of small items. You can apply the same concept to every space in your home. Kitchen and bathroom counters, bedrooms and living areas are all spaces in need of organization.
Remember that less is more, because this is the key to effective decorating. Below are three articles that feature beautiful design concepts gaining great popularity today. As you read each article, take special note of the photos. Observe that no space is wasted. However, the designs are elegant because of their simplicity. Each avoids clutter and in each the designer has effectively made use of every inch of space. Realize that each piece of decor you may add to such a design will take you a step away from elegant simplicity and towards clutter. Enjoy reading!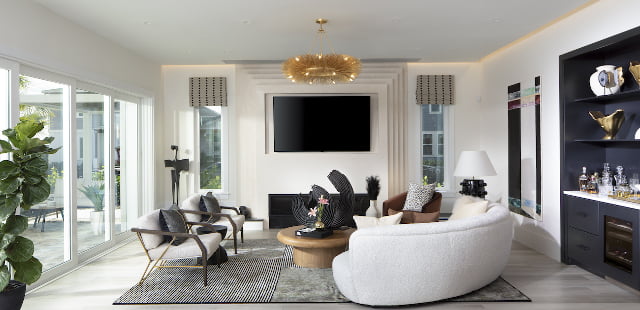 It's all about the indoor-outdoor connection with this year's homebuilding showpieces. REALTOR MAGAZINE | MELISSA DITTMANN TRACEY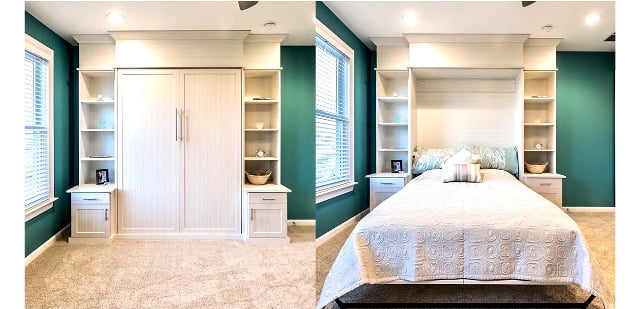 Share these tips with your family members. In so doing, help them take a deep dive into decluttering and storage. As a result, all will enjoy the greater efficiency and style of their abode. REALTOR MAGAZINE | BARBARA BALLINGER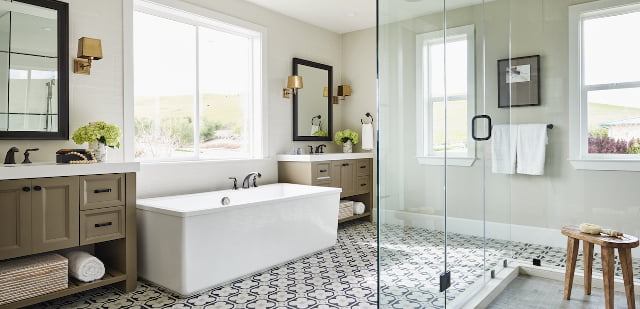 Today, more homeowners are looking for ways to pamper themselves at home. Here are nine ways bathroom makeovers are mimicking aspects of hotels and resorts. REALTOR MAGAZINE | BARBARA BALLINGER
Your home is the center of your world. Why not create the environment that makes you happy within it? You can do so no matter what style of furnishings you choose. Of course, what separates your home from the one you wish you lived in may be simple. Organize and declutter to make your home your castle.
"He is happiest, be he king or peasant, who finds peace in his home." – Johann Wolfgang von Goethe
Andrew Kruglanski, MBA, ABD, Broker
(352)234-3048
andy.k@ocalahomes.online
"Nothing influences people more than a recommendation from a trusted friend." - Mark Zuckerberg