Today our small Northcentral Florida community launches a new slogan, "Ocala Proud". Amazingly, our town of 65,000 people sent three athletes to the Winter Olympics this year. And one, Erin Jackson, brought home the gold!
When my wife and I arrived in Florida decades ago, we sought to escape Canada's snowy winters and make our home in this subtropical paradise. That first night we hit the sack early, fatigued from our long drive. The next morning, the love of my life woke me to the news that snow had covered our car. In disbelief, I implored her to stop joking and let me sleep. So imagine my shock when I finally gave in and looked out of our window to witness a winter wonderland of white. Of course, even then, the thought that Ocala could spawn Winter Olympics champions never crossed my mind.
Our Olympic Heroes Make Ocala Proud
Many years ago, three young kids united with Renee, a Roller Derby afficionado, to make Ocala history. They were destined to make Ocala proud in a very unexpected way. Renee saw little Brittany Bowe zipping around a roller rink at a child's birthday party twenty five years ago and instantly recognized her athletic gift. Therefore, she approached Brittany's parents suggesting that she was very talented and would thrive as a speedskater. The Bowes knew nothing about the sport, but Renee had peaked their interest, so they let Brittany try speedskating. Having launched an inline skating coaching career, Renee recruited other kids, including Joey Mantia. Joey also medaled in China.
A short time later, she encountered Erin Jackson and her parents at a Waffle House and recruited her as well. As a result, the nucleus of this year's winter Olympic glory was in place. The kids thrived, had fun and dedicated themselves to the sport. They trained on concrete, never dreaming that they would make history on ice. They also formed a bond of friendship that would be instrumental to their success.
Winter Olympic Gold
With Winter Olympics around the corner, the kids, now young adults, trained on ice. Incredibly, Joey, Brittany and Erin all represented our country at the Winter Olympics in Beijing. But Erin, the gold medalist, almost didn't make the trip. In her qualifying race she stumbled and finished third. Since only two skaters could be sent to represent our country in her event, the 500 meters, her dreams of bringing glory to our town and making Ocala proud seemed shattered. But Brittany, who had won the qualifying race, put friendship above all else. She stepped aside to create a spot for Erin. We are happy to report that Brittany medalled at this years winter games as well.
The Race
A couple of days ago, we turned on the TV to watch the news. To our surprise, Erin Jackson of Ocala filled the screen. She was about to race her Polish opponent in one of the final two races. The gold was within her grasp. Initially she seemed a bit behind. Then, as if launched from a cannon, she took command around the first curve. With each stride she showed her power. Her muscles rippled under her arrow dynamic suit. She glided with the grace of a champion Ocala thoroughbred and crossed the finish line in total command in 37.04 seconds. The second race followed and when the winner crossed the finish line in 37.12 seconds, Ocala had its Winter Olympics champion. Ocala Proud!
Below, enjoy coverage of Ocala's Olympic glory in Beijing: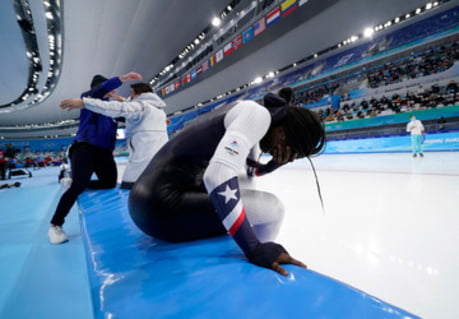 Erin Jackson Is 1st Black Woman to Win Speedskating Gold
Jackson won the 500 meters Sunday with a time of 37.04 seconds. Featured in CNN.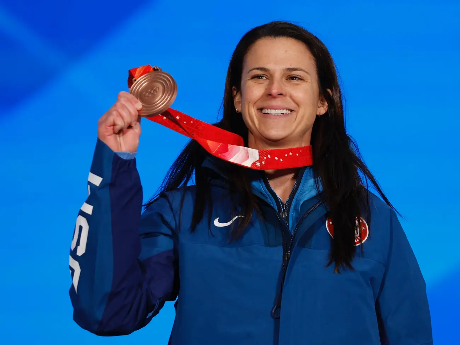 Brittany Bowe wins the first individual medal of her speed skating career after sacrificing her Olympic spot for a teammate
After paving the way for Erin Jackson to win a gold medal, Team USA's flag bearer won the first individual Olympic medal of her speed skating career. Featured in the INSIDER.
A challenge was issued, but Mantia failed to medal in the men's mass event, which only was added to the Games in 2018. Featured in the NEW YORK POST.
In the depth of winter, I finally learned that within me there lay an invincible summer.— Albert Camus
Ocala is indeed a great place to call home! Consider that New York City, with a population of nearly nine million people, sent no athletes to the Beijing Winter Olympics, while our town, with a population of sixty five thousand sent three and each brought back a medal.
Andrew Kruglanski, Broker
(352)234-3048
andy.k@ocalahomes.online
"Nothing influences people more than a recommendation from a trusted friend." - Mark Zuckerberg