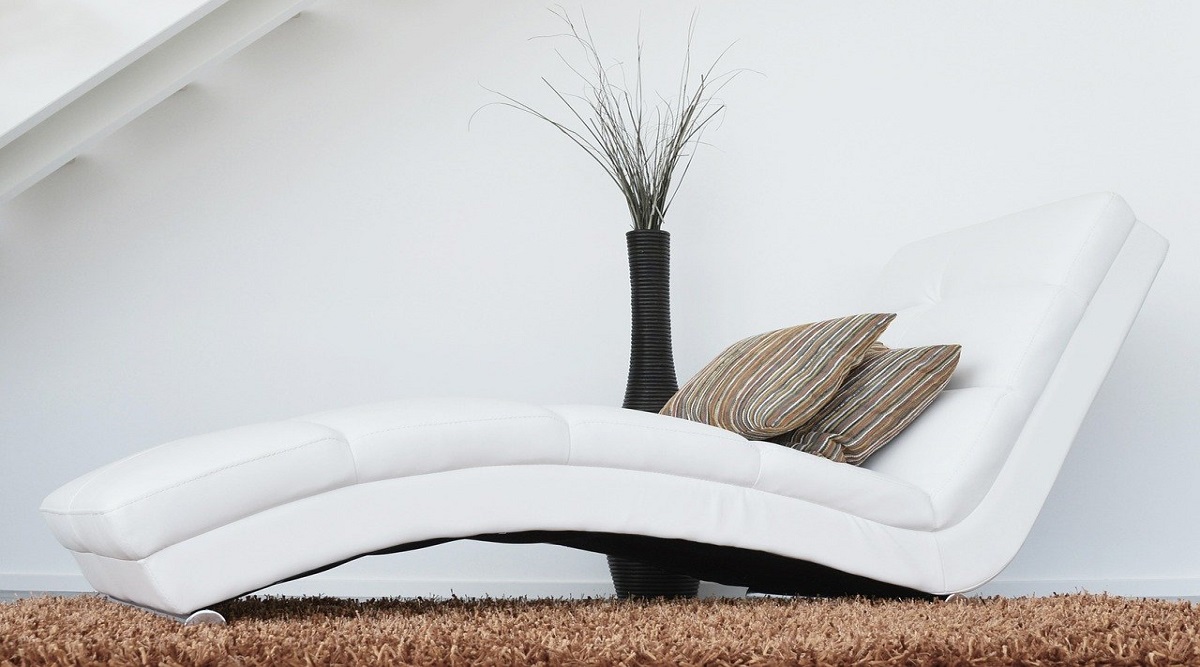 Policies Menu
_______________________
We have adopted our OHG Realty policies to protect your rights & enhance everyone's user experience.
Your good faith efforts to adhere to OHG Realty policies is much appreciated!
---
_______________
Your privacy is our priority!
The OHG Realty privacy policy, when integrated with other OHG Realty policies, serves one purpose, to protect your confidential information as if it were our own. To learn how we accomplish that, please continue reading below.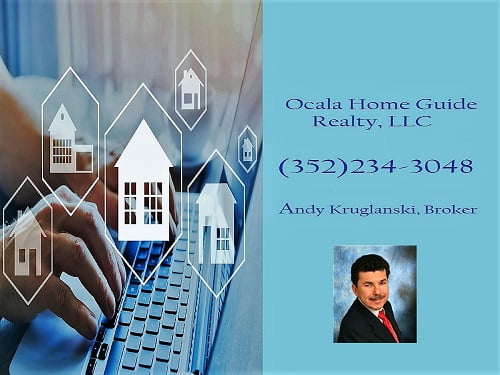 How our company privacy policy protects your personal data & why we collect it:
Comments:
The OHG Realty privacy policy is designed to protect the confidentiality of your personal information.
When visitors leave comments on the site, we collect the data shown in the comments form, and also the visitor's IP address and browser user agent string to help in spam detection.
Our software may share an anonymized string created from your email address (also called a hash) with the Gravatar service to see if you are using it.
The Gravatar service privacy policy is available here: https://automattic.com/privacy/.
However, approval of your comment is the first step. Then, if one is available via Gravatar or another source, your profile picture is visible to the public in the context of your comment.
Media:
If you upload images to the website, you should avoid uploading ones with embedded location data (EXIF GPS) included. Because visitors to the website can download and extract location data from images on the website, please be aware that such data is not protected.
Contact forms:
We treat all information you, as a seller or buyer, provide via a contact form as completely private. Therefore, we will not share such data with outside sources, period.
Cookies:
When you leave a comment on our site you may opt-in to saving your name, email address and website in cookies. These are for your convenience so that you do not have to fill in your details again when you leave another comment. These cookies will last for one year.
If you visit our login page, we may set a temporary cookie to determine if your browser accepts them. This cookie contains no personal data and is discarded when you close your browser.
When you log in, we will also set up several cookies to save your login information and your screen display choices. Login cookies last for two days, and screen options cookies last for a year. If you select "Remember Me", your login will persist for two weeks. When you log out of your account, the login cookies will be removed.
As you edit or publish an article, we may save an additional cookie in your browser. This cookie includes no personal data and simply indicates the post ID of the article you just edited. It expires after 1 day.
Embedded content from other websites:
Articles we publish on this site may include embedded content (e.g. videos, images, articles, etc.). Embedded content from a 3rd party website behaves in the exact same way as it would if you visit that website directly. Therefore, we cannot prevent these websites from collecting data about you, using cookies, embedding additional third-party tracking and monitoring your interactions with their embedded content. Accordingly, please be aware that these sites may track your interaction with the embedded content as if you are logged in to such websites.
We have our videos hosted on YouTube and then embed them on our website. Please check YouTube's privacy policy here.
The OHG privacy policy & analytics:
We use Google Analytics to provide data about activity on our website.
Who we share this information with:
While we do not share our analytics with anyone, we do generate them using Google tools. However, it is important to note that such information is statistical in nature and not personal.
How long we retain your data:
If you leave a comment, we retain it and its metadata indefinitely. Therefore, we can recognize and approve any follow-up comments automatically instead of holding them in a moderation queue.
We also store the personal information registered users provide in their user profiles. However, all users can see, edit, or delete their personal information at any time. But they cannot change their usernames. Be aware that our website administrators can also see and edit the information.
The rights you have over your data:
Additionally, our OHG Realty privacy policy allows you to request to receive an exported file of the personal data we hold about you. Usually, this file contains any data you have provided to us. You can also request that we erase any personal data we hold about you. However, we will not erase any data we are obliged to keep for administrative, legal, or security purposes.
Where we send your data:
We may check Visitor comments through an automated spam detection software.
Your contact information:
Of course, we do not share your contact information, period.
How the OHG Realty privacy policy protects Your data:
We protect our website by using high quality, industry standard security software.
Data breach procedures:
If we become aware of a data breach which effects your information, we will notify you immediately. Of course, we will also take all steps available to us to protect your information where possible.
Third parties we receive data from:
We receive and accept data from third parties including the MLS, various residential communities in the Ocala area and other sources.
Automated decision making and/or profiling:
We may analyze your data to reduce the chance that you will view communications from us to be spam.
As with all OHG Realty policies, we welcome your comments and suggestions as to our privacy policies. Please go to our contact page to engage with us.
For more information about privacy policy guidelines, click here!
---
_______________
The OHG Realty Commenting Policy
Our commenting policy works hand in hand with the OHG Realty privacy policy. Of course, we love comments about our articles, and we want to hear what you respectfully have to say. But remember to:
Be nice, courteous, and stay on topic;
No profanity, name-calling/personal attacks, or inappropriate content;
If you harass others or joke about tragedies, we will block you;
No spam posts, or posts trying to sell anything.
The primary rule here is pretty simple: Treat others with the same respect you'd want for yourself. Of course, if you troll or post inappropriate content, we reserve the right to ban you as a commenter and we don't want that. Therefore, please play nice.
Our moderators do their best not to delete comments, we feel that the community has individual, often strong opinions and points of view. We do, however, reserve the right to remove comments for the reasons mentioned above, as well as:
Posts that violate our Privacy Policies;
Comments that are derogatory based on race, religion, color, national origin, disability, sexual orientation and/or otherwise derogatory in any perceived way;
Statements that we determine to be detrimental to the community.
We monitor comments to enhance everyone's experience.
Our moderators try to catch inappropriate content. But we also hope that our community will help us police it as well. If you see a comment that is inappropriate, please let us know. Of course, we'll review the comment, and determine the appropriate course of action.
We do not intend these guidelines, and you may not rely upon them to create any right enforceable by any party other than our business. Additionally, our business is not required to take (or not take) any action to create a right enforceable by it.
We will sometimes change the technologies that run our websites. Since these include software, hardware, and even web hosting, changes may effect commenting. Some comments, especially older ones, may not be available in future versions of our website.
Can't find your comment on our site?
Occasionally, we run into technical difficulties and your comment may not have made it to our site.
We may not approve your comment because, in the opinion of the moderator, it failed to comply with one or more of the rules listed above.
We may have deleted it because it violated the comment guidelines.
Wondering why you are blocked from commenting?
Although we do our best to let everyone have a voice in our online communities, sometimes commenters step over the line. Therefore, we may block and ban commenters who break the rules. Of course, banning procedures use various technologies and information to enforce the block, including emails, IP addresses, and any other available information.
This stops the abusive commenter from commenting on the site in the future, even if later or other comments are not abusive. Additionally, depending on the software we are using at the time, banning might cause other previous comments from the abuser to disappear as well.
As with all OHG Realty policies, we welcome your comments and suggestions as to our commenting policies. Please go to our contact page to engage with us.
---
_______________
Terms of Service
---
1. Terms
By accessing this Website, https://ocalahomes.online, you are agreeing to be bound by these Website Terms and Conditions of Use. Additionally, you are responsible for abiding by any applicable local laws. Therefore, if you choose not to abide by any of these terms, you are prohibited from accessing this site. The materials contained on this Website are protected by copyright and trade mark law.
2. Use License
Permission is granted to temporarily download one copy of the materials on Ocala Home Guide Realty, LLC's Website for personal, non-commercial transitory viewing only. This is the grant of a license, not a transfer of title, and under this license you may not:
modify or copy the materials;
use the materials for any commercial purpose or for any public display;
attempt to reverse engineer any software contained on Ocala Home Guide Realty, LLC's Website;
remove any copyright or other proprietary notations from the materials; or
transfer the materials to another person or "mirror" the materials on any other server.
Ocala Home Guide Realty, LLC may block you if you violate of any of these terms of license. Upon being blocked, you must destroy any downloaded materials in your possession whether it is printed or electronic format.
3. Disclaimer
All the materials on Ocala Home Guide Realty, LLC's Website are provided "as is". Ocala Home Guide Realty, LLC makes no warranties of any kind with respect to the utilization of the material provided, expressed or implied. Furthermore, Ocala Home Guide Realty, LLC does not make any representations concerning the accuracy or reliability of the materials on its Website.
4. Limitations
Ocala Home Guide Realty, LLC and its assigns shall not be held liable for any damages that arise from the use or inability to use the materials on Ocala Home Guide Realty's website. Additionally, this disclaimer of liability shall remain in effect even if Ocala Home Guide Realty, LLC or its authorize representative has been notified, orally or in writing, of the possibility of such damage. Of course, some jurisdictions do not allow limitations with respect to implied warranties or limitations of liability for incidental damages. Therefore, these limitations may not apply to you.
5. Revisions and Errata
The materials appearing on Ocala Home Guide Realty, LLC's website may include technical, typographical, or photographic errors. Ocala Home Guide Realty, LLC does not gauranty that any of the materials on this website are accurate, complete, or current. Ocala Home Guide Realty, LLC may change the information contained on its Website at any time without notice. However, we do not make any commitment to update the contents of our website at any particular interval, or ever for that matter.
6. Links
Ocala Home Guide Realty, LLC has not reviewed all of the sites linked to its Website and is not responsible for the contents of any such linked site. Additionally, the presence of any link does not imply endorsement by Ocala Home Guide Realty, LLC of the site. The use of any linked website is at the user's own risk.
7. Site Terms of Use Modifications
Ocala Home Guide Realty, LLC may revise these Terms of Use for its Website at any time without prior notice. By using this Website, you agree to be bound by the current version of these Terms and Conditions of Use.
8. Our OHG Realty Privacy Policy
Please read click here to read how our privacy policy protects you.
9. Governing Law
Any claim related OHG policies or Ocala Home Guide Realty, LLC's website shall be governed by the laws of Florida.
We have implemented technology to place a barrier between our site and bad players on the internet in order to provide a great user experience and keep our site and visitors safe.
_______________
Our COVID-19 Policy
At Ocala Home Guide Realty, Your Safety Is Our Priority!
Of necessity, our way of doing business has evolved to prioritize safety while the pandemic is upon us. However, though we can accomplished much online, certain aspects of the real estate transaction require a visit to a property. For example, there is no other way for an inspector to prepare his report. Therefore, during personal visits we ask for your cooperation. To that end, we offer the following guidelines and technologies:
We adhere to CDC recommendations. Of course, we ask that all our clients, professionals and staff do so as well.
We implement cutting edge technologies because they help us to provide an outstanding client experience, deliver results and keep everyone safe.
Both virtual and in person appointments are available.
You may book appointments online or by phone, text or email.
We utilize virtual tours and open houses, property videos, single property pages & digital marketing techniques.
Additionally, we employ paperless transactions with electronic signing for convenience and safety.
Because inventories of homes for sale are at historical lows, sellers are in excellent position to maximize value. However, historically low interest rates make home ownership very affordable too. Therefore, this may be the ideal time to sell or buy a home. Of course, we are here to help. So to book an appointment or ask a question, please click here.
As with all OHG Realty policies, we welcome your comments and suggestions as to our COVID-19 policies. Please go to our contact page to engage with us.
_______________
Accessibility Statement for Ocala Home Guide Realty
Ocala Home Guide Realty, LLC Accessibility Statement

Updated: September 2022.

General
Ocala Home Guide Realty, LLC strives to ensure that its services are accessible to people with disabilities. Ocala Home Guide Realty, LLC has invested a significant amount of resources to help ensure that its website is made easier to use and more accessible for people with disabilities, with the strong belief that every person has the right to live with dignity, equality, comfort and independence.

Accessibility on ocalahomes.online
Ocalahomes.online makes available tools that enable people with disabilities to make adjustments to our site's content in order to make it comfortably accessible to them. We believe that these tools allow ocalahomes.online to be in compliance with the Web Content Accessibility Guidelines (WCAG 2.1).

Enabling the Accessibility Menu
The Ocalahomes.online accessibility menu can be enabled either by hitting the tab key when a page first loads or by clicking the accessibility menu icon that appears in the lower left hand the corner of each page. After triggering the accessibility menu, please wait a moment for the accessibility menu to load in its entirety.

Disclaimer
Ocala Home Guide Realty, LLC continues its efforts to constantly improve the accessibility of its site and services in the belief that it is our collective moral obligation to allow seamless, accessible and unhindered use also for those of us with disabilities.

In an ongoing effort to continually improve and remediate accessibility issues, we also regularly scan ocalahomes.online with the scanners provided by accessilitychecker,  Achecker and LERA to identify and fix every possible accessibility barrier on our site. Despite our efforts to make all pages and content on Ocalahomes.online fully accessible, some content may not have yet been fully adapted to the strictest accessibility standards. This may be a result of not having found or identified the most appropriate technological solution.

Here For You
If you are experiencing difficulty with any content on Ocalahomes.online or require assistance with any part of our site, please contact us during normal business hours as detailed below and we will be happy to assist.

Contact Us
If you wish to report an accessibility issue, have any questions or need assistance, please contact Ocala Home Guide Realty, LLC Customer Support as follows:

Email: support@ocalahomes.online
Phone: +1(352)234-3048
As with all OHG Realty policies, we welcome your comments and suggestions as to our accessability policies. Please go to our contact page to engage with us.