To make an Ocala winning offer, you must balance price and terms carefully. Our market is evolving and many factors are interacting to make Ocala a great place to invest in real estate. Some of these are two edged swords. For example, while interest rates have stabilized, they are significantly higher than a year or two ago. Additionally, real estate values have risen at historic rates. These two factors have driven up the cost of home ownership and forced many buyers to the sidelines. Therefore, you may face less competition when placing an offer today.
On the other hand, in January of 2023 the inventory of homes listed for sale peaked at a four month supply, just one month shy of a balance market. Since then it has dropped steadily. By the end of March we stared at a two months' supply. So today we are in the heart of a sellers' market once again. Therefore, while you face less competition, you will encounter a market with less choices as well.
How to place an Ocala winning offer!
So what do you do if you've found "the one", and now it's time to put together an offer? What price and terms will best balance value, your budget, and your desire to have your offer accepted? Here are some things to consider and talk to your agent about before you hit SUBMIT. All of these factors must be woven into an Ocala winning offer:
① What have similar homes in the area or neighborhood sold for recently? Is the asking price in line with values in this neighborhood?
② How long has the home been on the market? If it's new on the market and there have been multiple offers, you will probably need to offer above asking. But if it's been sitting for a few weeks, you may have some negotiating power.
③ Are there any other offers on the table? Multiple offers change everything, so we've dealt with them in some detail below.
④ At what price would you feel as though you "overpaid" for the home? Don't over-think it. Ensure you are making decisions based on your needs and budget. Avoid buyer's remorse.
⑤ What is the market like in the area? Is it a hot seller's market, are homes lingering unsold, or are conditions somewhere in between?
The Multiple Offer Scenario
If you are facing a multiple-offer situation, here are a few ways to improve the odds that your offer will be accepted:
① Offer above asking. The hotter the market is, the more aggressive you may have to be in order to compete. But don't get caught in a struggle to win at all costs. Always treat a purchase dispassionately and take all aspects, including your budget and area home values, into consideration. If bidding exceeds reasonable parameters, be prepared to walk away!
② Include an escalation clause to make sure you do not lose a home you love over pennies. In the event of multiple competing offers, such a clause may automatically increase your offer to $1000 above the highest and best bid, for example.
③ Allow the sellers to select the closing date and other closing terms, subject to your approval or certain limitations of course.
④ Select a relatively short inspection period. Additionally, consider agreeing to pay for remedying defects disclosed in the inspection up to a point you are comfortable with, $1000 for example. That will show the sellers that you are reasonable to deal with and will not nickel and dime them.
⑤ Make the financing contingency as seller friendly as possible. If you are financially able, consider offering all cash to put your offer at the top of the list. Doing so is unrealistic, you say? Then make your offer contingent on obtaining approval for a conventional loan, instead of other forms of financing. That may give you an edge. Of course, that may not be possible if you do not have a sufficient downpayment. In that case, consider asking family for a "gift" to cover the shortfall.
More Opportunities To Learn How To Place An Ocala Winning Offer
Does the buying process in our current market frustrate you? Then I would love to talk to you and share how buying with me is different. Together we can find your dream home and structure an offer that will give you the best chance to acquire it on terms you can afford!
Here are a few more informative articles about bidding to win your dream house: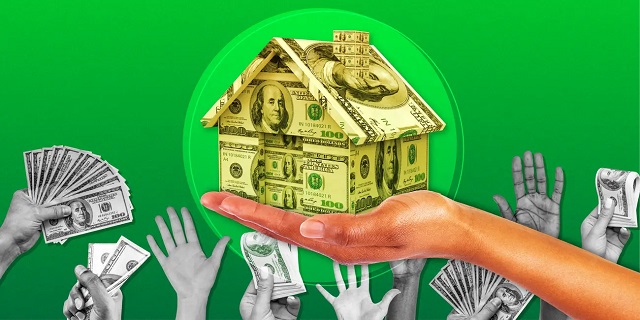 Include an escalation clause with your offer. Then secure a preapproval for financing. These are the two key things to do to as a buyer in a competitive market. Continue reading on BUSINESS INSIDER.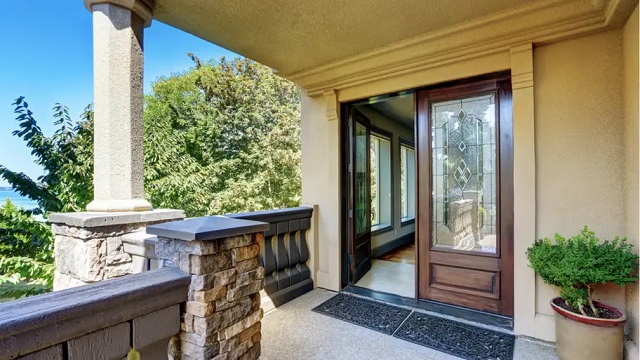 Bidding wars aren't as common anymore as the housing market slows down, but they can still happen. Here's how to win. Continue reading on BANKRATE | SARAH LI CAIN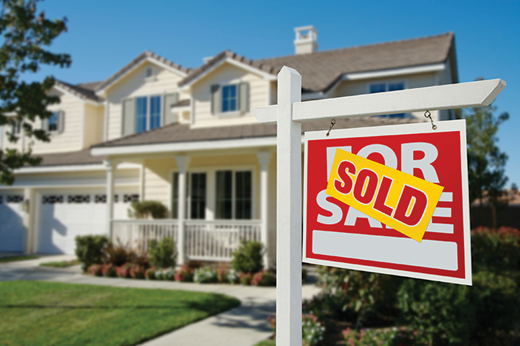 Bidding Wars Are Back in Key Home Markets
Lower mortgage rates have sellers and buyers much happier lately. Continue reading on GLOBEST.
---
Real estate is an imperishable asset, ever increasing in value. It is the most solid security that human ingenuity has devised. It is the basis of all security and about the only indestructible security. – Russell Sage
---
Never ask what a house will be worth tomorrow. Instead, look to changing demographics. Submit an Ocala winning offer and hold. In Ocala, the forces of growth created by the equestrian industry, and large corporations being drawn here, will be with us for decades. Of course, the development of infrastructure to support them, and the jobs it will create, will outpace the growth created by the industries themselves. Therefore, people are and will continue to be drawn here. Of course, where people migrate, demand for land grows. Wouldn't it be wise to invest in the path of this demand? The simplest and safest way to start is by buying your own home!
Andrew Kruglanski, MBA, ABD, Broker
(352)234-3048
andy.k@ocalahomes.online