Celebrate the holidays Ocala style. Our town is an amazing place where festivities abound from Halloween to New Years Eve. Among them are the many offerings of the World Equestrian Center. Of course, this is also a time to enjoy a symphony under the stars, the many dining choices found in our town and much more.
Here are three exciting choices that catch our fancy:
Thanksgiving Festival: The Glamor and Unique Beauty of Arabian Horses
"The Arabian is a breed of horse that originated on the Arabian Peninsula. With a distinctive head shape and high tail carriage, it is one of the most easily recognizable horse breeds in the world. It is also one of the oldest breeds, with archaeological evidence of horses in the Middle East that resemble modern Arabians dating back 4,500 years. Throughout history, Arabian horses have spread throughout the world through both war and trade. They have been bred with local horses to improve these breeds' speed, endurance, and bone strength. Today, Arabian bloodlines are found in almost every modern breed of riding horse.
Arabians developed in a desert climate and were prized by nomadic Bedouin tribes. Of course, they were greatly revered, often being brought inside family tents to be sheltered and protected from theft. Selective breeding for traits, including an inclination to form a cooperative relationship with humans, created a horse breed that is good-natured, quick to learn, and willing to please. The Arabian also developed the high spirit and alertness needed in a horse used in raids and war. Is it any wonder then, that Arabian horse owners handle their horses with love and enduring respect?
Arabians are a versatile breed. For example, they dominate the discipline of endurance riding and compete in many other fields of equestrian sport. The Arabian is also among ten most popular horse breeds in the world. Today, you will find Arabians in the United States and Canada, the United Kingdom, Australia, continental Europe, South America, and their region of origin, the Middle East." – Excerpted from Wikipedia. Read more about this amazing breed of horses here! Then enjoy the Thanksgiving Arabian Horse Show at the W.E.C. on November 24th. The admission is free! What better way to celebrate the holidays Ocala style.
Gastronomic Delights At Stirrups: A Traditional Thanksgiving Family Dinner
Stirrups is the elegant dining establishment at the World Equestrian Center. This year the restaurant offers a chef's interpretation of a Thanksgiving turkey dinner, an event that is sure to become an Ocala tradition. To be sure, this is an enchanting opportunity to add a little elegance to the annual November family get together. Therefore, we will definitely put this event high on the list of things to enjoy in our amazing town.
However, this year we will celebrate at our daughter's home. We are looking forward to sharing the evening enjoying a pot luck dining adventure with her amazing family. We will spend every moment being thankful for the smiles on our granddaughters' faces. They remind us of all that God has blessed us with. This our way to celebrate the holidays Ocala style!
A Christmas Parade: Is There a better way to celebrate the holidays Ocala style?
Our Christmas parade dates back to humble beginnings in 1955. By 1958 it had become an institution in our town. This year it will be grander than ever because over 6500 will participate. They will exhibit floats, marching bands, historic cars and other exciting displays. 1
These three ways to enjoy the holidays are provided in no particular order of preference. They are merely examples of the numerous amazing options offered in Ocala. However you choose to spend the holidays, may they be a joyous experience for you and your family. Then, may they usher in a year of good health, success and spirtual awakening.
Please read the sources provided below to gain more information about the three events we introduced in this article.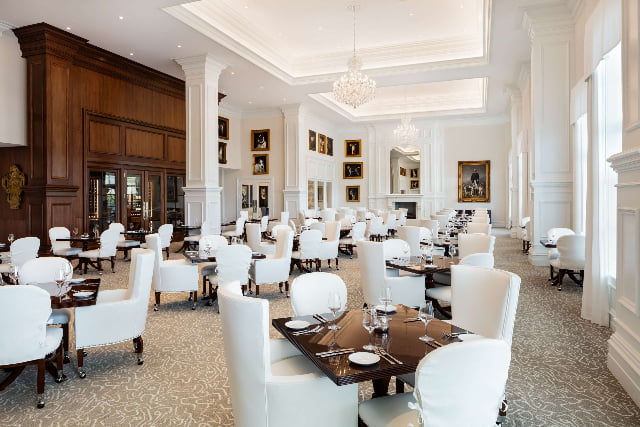 Let us bring a taste of home to you this year with Thanksgiving dinner from the kitchen at Stirrups. Feast with us in person as we share a traditional holiday meal in gratitude on the terrace at The Equestrian Hotel.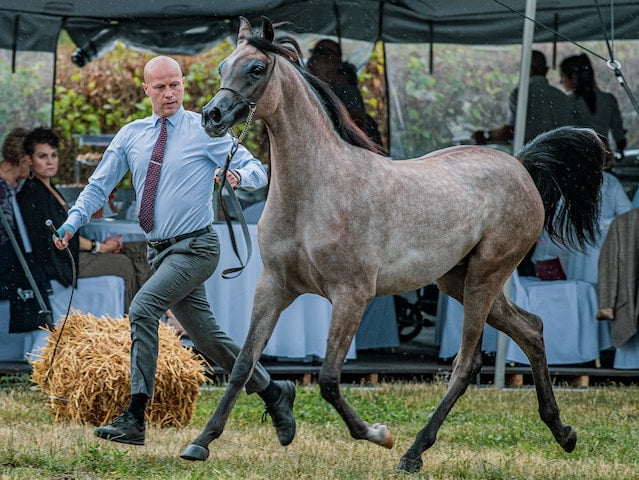 USEF/AHA/USDF/WDAA Sanctioned Arabian and Half Arabian show with added Open Breed Western Dressage: This event is free and open to the public. Read more here: OCALA / MARION COUNTY FLORIDA Arabian adventure!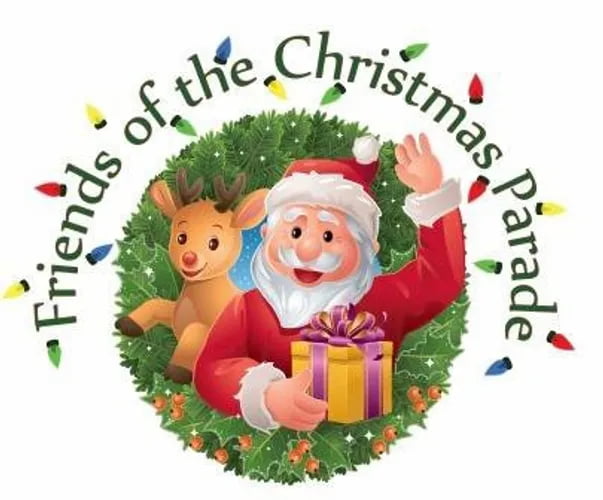 Parade Date: Saturday, December 10, 2022 at 5:30 PM 2022 Parade Theme: Hometown Christmas Grand Marshal: TBD | FRIENDS OF THE CHRISTMAS PARADE
---
"To speak gratitude is courteous and pleasant, to enact gratitude is generous and noble, but to live gratitude is to touch Heaven." – Johannes A. Gaertner
---
I start every day with positive affirmations because they remind me that I have much to be grateful for, make me happy and motivate me to enjoy the rest of my day!
Andrew Kruglanski, MBA, ABD, Broker
(352)234-3048
andy.k@ocalahomes.online
---
Sources:
(1) https://www.ocala.com/story/entertainment/2014/12/11/the-ocala-christmas-parade-is-ready-to-roll/31950358007/
"Nothing influences people more than a recommendation from a trusted friend." - Mark Zuckerberg