With interest rates significantly higher than in the recent past, here are some interest rate hack strategies that will help you to bridge the gap. If you were ready to buy before rates increased, don't give up on your dreams. Employing one or more of these strategies may allow you to make them a reality!
Interest Rate Hack 1: A 2-1 Buydown
A 2-1 buydown is a type of financing that lowers the interest rate on a mortgage for the first two years of your loan. After that, they rise to a pre-agreed permanent level. The rate is typically two percentage points lower during the first year of your loan and one percentage point lower in the second year. Either a buyer or a home seller can pay for a buydown in order to consummate a home sale.
This option allows you to plan for the future while making your dream lifestyle a reality now. It allows time for your income to rise, for you to pay off debts to improve your debt to income ratio, and for your credit score to improve. As a combination of these factors occur, they make higher mortgage payments more affordable. Of course, they may also increase your financial strength and allow you to refinance should interest rates decline.
Interest Rate Hack 2: Adjustable Rate Mortgage (ARM)
An adjustable-rate mortgage is a home loan which allows the interest rate to vary after initially being fixed. The initial interest rate may be fixed for a period of time, usually 5-10 years. After that, it can adjust periodically, up to a predetermined "cap".
For example, a 5/1 ARM would stay fixed at a lower rate for the first 5 years. After 5 years, it may adjust up or down, but no more than 1-2% a year. The loan interest rate will also only fluctuate within a range defined in its terms. The upper limit is called the interest cap and the lower limit is called the floor. To be sure, 3, 5, and 7-year ARMS are most common.
Again, the savings during the initial term of the loan, when the rate is fixed, gives you some flexibility. They allow you time to take steps to improve your financial situation. Of course, such a loan is most useful if you expect to move before the interest rate begins to vary. However, should you choose not to move, this loan still offers several advantages. It allows you to live your dream now, while you prepare for the future. Then you may refinance or live with rate adjustments.
Interest Rate Hack 3: Good Credit
A good credit score helps you qualify for a mortgage with the best loan terms. That saves you money and allows you to qualify for a larger loan. Therefore, make sure you maintain good credit by paying your bills on time and not overextending your borrowing.
However, if you have made some mistakes in the past, or encountered unexpected events that impacted your credit negatively, all is not lost. You may employ one of our other hacks to begin your dream lifestyle now. Then, you can use the time you've bought to take the steps necessary to build a strong credit score. On the other hand, if your current situation makes that impossible, move forward and look to a better day. Prioritize correcting credit issues and rebuilding your credit. Then, when your credit score reaches the necessary level, take steps to make your dream of home ownership a reality. Never give up on your dream. Simply defer it a little!
Interest Rate Hack 4: Shop Around for Lenders & Rates
Lenders will offer different terms and charge varied fees for a home loan. Therefore, it's important that you get quotes from more than one lender, compare your options, and ask questions. It doesn't hurt to play them against each other either. It's a good way to ensure you get the best terms. Most lenders will get quite competitive to gain your business.
If you decide to shop around, make sure you do so within a 45-day window and talk to two or three lenders at the most to minimize the impact on your credit score. We would be happy to recommend lenders we have experience with and trust.
The Dream Of Home Ownership!
The American dream is synonymous with homeownership. Whether you are searching for your first home, downsizing, or aspiring to a luxury lifestyle you have earned, look to the future and make it happen. Believe and you shall achieve.
Below are a few articles that will put you on the path to success. Enjoy reading!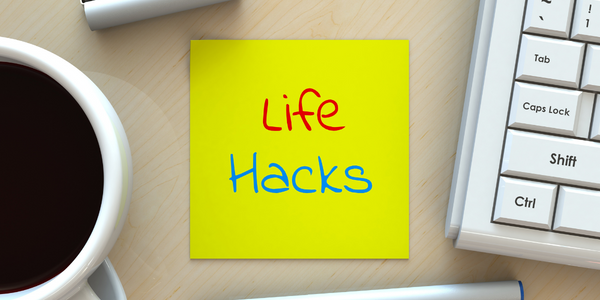 Here are our top four homebuyer hacks to allow you to compete and win in today's housing market environment. Continue reading on WWW.APMORTGAGE.COM | AMERICAN PACIFIC MORTGAGE
Get the most out of your money with these handy home-buying tips. Continue reading on HGTV.
There's no denying the housing market has been on fire. According to the National Association of Realtors, the median U.S. home price increased 16% to just over $350,000 over the past year. While home price appreciation.. Continue reading on wealthynickel.com.
---
"A house is made of bricks and beams. A home is made of hopes and dreams." – Unknown
---
Henry Ford is famous for saying, "If you believe you can do a thing, or your believe you can't do a thing, you are right." Don't give up on the lifestyle of your dreams. A hack or two and you're on your way to making it real!
Andrew Kruglanski, MBA, ABD, Broker
(352)234-3048
andy.k@ocalahomes.online
"Nothing influences people more than a recommendation from a trusted friend." - Mark Zuckerberg