The Ocala vacation home market is a reflection of trends in the United States as a whole. Additionally, it may be a reflection of global trends as well. As of September of 2020, national demand for second homes had climbed 118% year over year. However, by early this year, it had tapered off to a modest rate of increase of 84%. Of course, I use the phrase "modest rate of increase" tongue in cheek. Such sky rocketing demand is both historic and unsustainable. But to a degree, it is explainable.
During the last year and a half we have faced a crisis unseen in our country in over one hundred years. The pandemic first impacted high density locations like New York City. Soon the Centers For Disease Control began advising everyone to social distance. Therefore, people began searching for escapes from the dangers posed by COVID-19.
Many fortunate enough to own a secluded second home chose to escape to it. A cottage on a lake, a country home or a mountain retreat can prove to be an ideal safe harbor. Therefore, a significant number of owners of such properties migrated away from big cities, to the relative safety of their second homes. Soon, many began viewing their homes as de facto primary residences. Few wanted to sell. Simultaneously, others who had shown no interest in such escapes before, began to change their thinking. As a result, demand surged, while supply fell to levels unimaginable as late as the fall of 2019.
Ocala Vacation Home Trends
Florida has long been among the hottest vacation home markets in our nation. With our glorious beaches, tourist attractions, cosmopolitan urban centers and a warm climate, that's far from surprising. However, the pandemic has changed the paradigm.
As the number of infections climbed, people began to understand that lower density areas are less prone to outbreaks. As a result, many began looking to migrate to rural communities like Ocala. Of course, as they did so, demand for real estate in less urban locals surged.
We all hope that the impact of the pandemic will soon abate and we will return to the old normal. However, there are other forces impacting the Ocala vacation home market that will continue to drive demand. With the opening of the World Equestrian Center, our rural community is evolving into a global tourist destination. As a result, we anticipate that demand to own an Ocala vacation home will surge for years to come.
The Impact of Demand for Ocala Vacation Homes
As is the case nationally, while demand for Ocala vacation homes spirals upward, supply is at historic lows. If demand continues to outpace supply in coming years, the upward pressure on prices will accelerate. Of course, as it does, it will provide excellent returns on investments in Ocala real estate. Should you consider investing in Metro Ocala real estate at this time? We believe the answer is a resounding "yes". In our opinion, local conditions are ideal to support a strong real estate market for many years to come. Additionally, historically low interest rates make ownership very affordable. However, the current rates are unsustainable. Therefore, today's cost of home ownership is a bargain and will surely begin to rise in the not too distant future. As a result, we conclude that there may never be a better time to invest than now.
Below are a few articles about the impact of the current environment on demand for vacation homes nationally. Enjoy reading: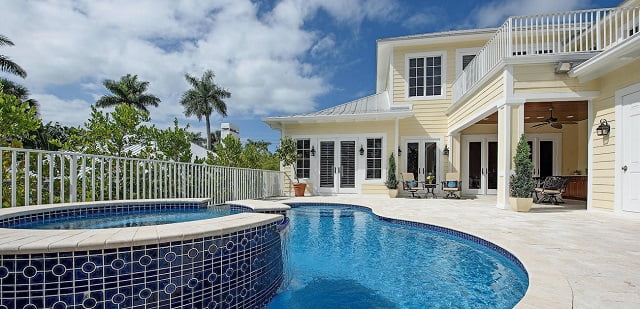 Second home locations are viewed as safe destinations because the pandemic has disrupted people's normal lives. Therefore, rural locations have gained full-time residents. Additionally, houses are changing to meet the demand….. Continue reading on REALTOR MAGAZINE | BARBARA BALLINGER
Vacation home county sales have risen a whopping 81%. Record-low mortgage rates, fueling homebuyer demand, are just one reason why….. Continue reading on the CORNERSTONE BLOG
While that's down from a peak 118% year-over-year increase in September 2020, it's up significantly from a year ago and marks the eighth straight month of 80%-plus year-over-year growth….. Continue reading at WWW.WORLDPROPERTYJOURNAL.COM
Ocala is not just a great place to call home. It is also a fantastic real estate market to invest in.
Andrew Kruglanski, Broker
Ocala Home Guide Realty
(352)234-3048
andy.k@ocalahomes.online
Website: Ocala Homes Online
"Nothing influences people more than a recommendation from a trusted friend." - Mark Zuckerberg