As we near the spring in Ocala, we present a fine arts update. The fine arts season is once again something to contemplate. Ocala has become home to some very talented artists and musicians over the years. Of course, our city is home to a wonderful symphony orchestra and some amazing museums as well. Among them are the Appleton Museum of Art, The Webber Gallery at the College of Central Florida and The Brick City Center for the Arts. These facilities exhibit their own fine collections. Additionally, some host outstanding traveling collections as well.
Fine Arts Update: Artist's Studios
Notably, many talented artists have their own studios here in our town. Because of strong local support for the arts, they have enjoyed the nurturing atmosphere found in Ocala. The most famous artist with a studio in our town is Michelle St. Laurent. A very gifted Disney artist, Michelle opened her facility, The Art Studio, on South Pine Avenue. While Michelle's works are not limited to Disney art, some of our favorite pieces originate with studio animations from films like "Who Framed Roger Rabbit". Visit her studio. You will surely be impressed by the masterworks displayed there and amazed by the lady's talent.
Facilities Offering Support To Local Talent
Ocala also features several organizations that offer encouragement and support to the budding talents of local artists. These facilities provide a place to work and to display and sell works of art. Among them are the Marion County Cultural Alliance, The Workspace Collective, The Magnolia Art Exchange and the Gallery At NoMa. Of course, each facility is an integral part of and the heart and soul of our art revival.
The Ocala Symphony – Talented Musicians Indeed
Our symphony orchestra offers performances throughout the year and is supported by FAFO, Fine Arts For Ocala, and its donors. Its most famous performance is the free Mother's Day "Concert Under The Stars". We are fortunate to have such wonderful musicians performing in our town.
A Fine Arts Update Would Be Incomplete Without Mention of the Pandemic
Over the last year, while in the grip of the new normal, much has changed. Many events integral to our art scene have been canceled or postponed. Additionally, our wonderful museums and galleries have seen fewer visitors than one could ever have imagined. However, the arts are clearly an important part of life in Ocala, support for talented artists and musicians will continue and eventually the old normal will return. Of course, our symphony once again plans to serenade us under the stars on May 9th in celebration of Mothers' Day. But as have plans for many other events over the last twelve months, these plans could change. In any event, we will weather the storm together. So stay positive and enjoy reading about local organizations whose support for the arts is unwavering. This too shall pass, Ocala.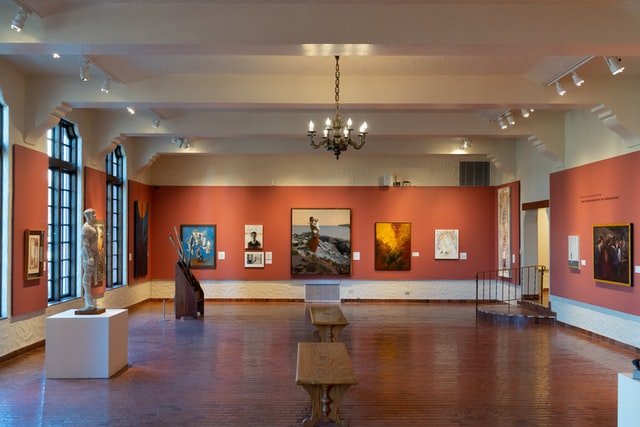 Government Recreation & Parks: Ocala's cultural community is robust. It is comprised of organizations big and small, independent artists, arts education providers, and regionally known facilities and festivals. Of course, all provide the city and county with programs that range from the performing and visual arts to culinary arts and historic preservation. Read the article on ocalafl.org
In the early 1990's, a group of volunteers gathered at Brick City Center for the Arts, a joint venture of the city of Ocala and College of Central Florida. As a result, a gallery was established in the heart of historic downtown Ocala and was a catalyst for the revitalization of the downtown area. Read the article on mcaocala.org
FAFO opened its doors in 1972. In so doing, it dedicated itself to the simple mission of promoting the appreciation of fine arts and enhancing art education in our community. Of course, it continues to support arts education through scholarships and various community programs. Read this on fafo.org