Ocala's equestrian lifestyle has been the focal point of our community and our economy for nearly a century. However, the opening of the World Equestrian Center has now launched our community onto the global stage. In the process, it has also ensured that our farmland preservation area will be protected.
We are about to embark of a great adventure, the adventure of a lifetime. However, with it come great responsibilities. Being good neighbors has never been more important. The economic expansion that the World Equestrian Center will bring to our community will be exciting. Both equestrians and those less enamored with horses than economic opportunity will be attracted. Therefore, each will have to accommodate the other. There is no other way to achieve the quality of life we all strive for and deserve.
Ocala's Equestrian Lifestyle: Considerate Neighbors and The Safety Of Horses
Horses are foragers. Therefore, a concern of all who keep them is to ensure that pastures offer safe vegetation for them to consume. Horse farmers and other equestrian must constantly be on the lookout for invading plants. Some may pose an immediate deadly threat. Others may cause no harm if nibbled occasionally, but may cause illness or death if consumed regularly over time. To be sure, keeping them out of pastures is a never ending battle.
Neighbors must make an effort to learn of such plants. They then can endeavor to avoid growing them in their gardens and especially near fences. Horses are innately curious and always on the lookout for a tasty treat. Therefore, they will look over fences and sample vegetation within reach. Additionally, garden plants may propagate via pollen and seeds carried by the wind, birds and insects. So just as weeds spread, they may spread to your neighbors' pastures. To be sure, there is a wide selection of beautiful landscape plants that will serve both gardens and hedges well. Most are safe for horses to consume. Therefore, one need not compromise much in order to consider the safety of horses before planting. Why not be a good neighbor and do so? Such actions build friendships in place of conflicts.
Ocala's Equestrian Lifestyle: Consideration Must Go Both Ways
With the influx of people that is to come, it will be common for horse farms to have non-equestrian neighbors. Therefore, farmers must be considerate too. For example, they must realize that the constant smell of manure may become a nuisance to neighbors. To combat that, they would be wise to have a manure management plan. They must frequently remove the substance from their pastures. Additionally, they must have a storage facility for it and a plan for how to utilize it or dispose of it.
Of course, a common concern for both sides is the maintenance of fencing. Many a friendship has been disrupted by disagreements about how properties are separated. Of course, failing to agree on who is responsible for maintaining a delineating structure can be even more disruptive. Therefore, neighbors must reach an understanding that is fair to both sides as to who is responsible for the maintenance of fencing.
Being Considerate Breeds Friendships Instead Of Conflicts
We live in an amazing community, a center of opportunity. Of course, each of us benefits from economic opportunities and lifestyle choices we find here. But Ocala can continue to evolve and become an even better place to call home. To accomplish this, each of us must contribute good will by simply being considerate to our neighbors. Do your part to help Ocala blossom. We are all partners in the future of this community. Therefore, remember that a partnership works best when each partner puts the other's interests first.
Below we offer a few articles that will inform you about the future of the "Horse Capital of the World". Additionally, they will offer advice as to how each of us can be good neighbors. Enjoy reading: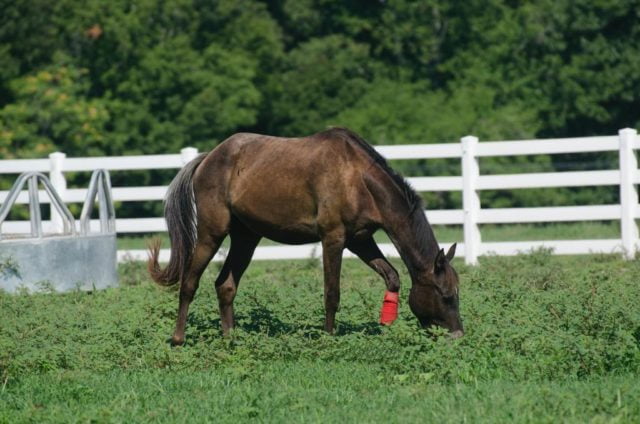 Our neighbor down the hill, Buddy, rode his lawn mower over yesterday for a visit. We talked about a lot of things, including gardening. Continue reading on OUR FIRST HORSE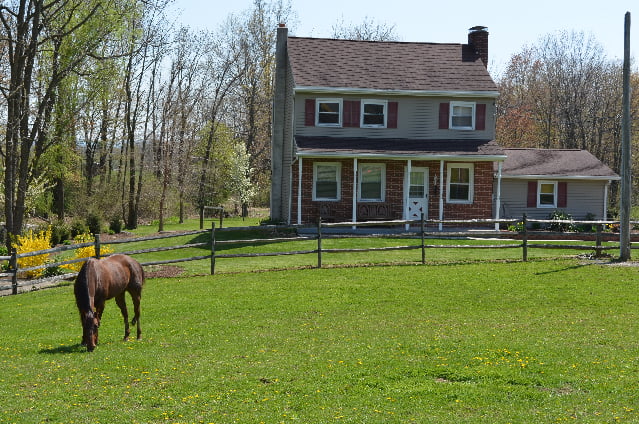 With non-horse people living around your farm, particularly if they have moved from the city, how can you be a good neighbor to them? Continue reading on ACTIVERAIN
Over the past several months, Horse Farms Forever shared our concerns about the proposed changes to 275 acres in the Farmland Preservation Area with THE PALM BEACH POST. Ocala's equestrian lifestyle is now expected to take a giant leap forward. | BUSY SHIRES BYERLY / SPECIAL TO THE STAR-BANNER
"Riding a horse is not a gentle hobby, to be picked up and laid down like a game of Solitaire. It is a grand passion." – Ralph Waldo Emerson.
Ocala, there is no better place to call home. To explore horse farms available in our town and surrounding areas, click here!
Andy Kruglanski, Broker
(352)234-3048