You have decided to make a lifestyle change and the first step is to sell your home. But how do you prepare it to attract quality offers? Of course, you can begin with home improvements that sell. The simplest option is to stage your home by decluttering, depersonalizing and making it sparkle. A bright, well organized, spotless home makes the best impression. However, many homeowners take the next step and undertake renovation projects that greatly enhance their homes and give them a competitive edge that translates into dollars at closing. Lets take a look at six projects that are well worth the investment.
Lighting
A bright home makes the best impression and updating lighting can help. Therefore, it is at the forefront of home improvements that sell. Ideally, lighting should accentuate and not overpower a room's decor. However, under certain circumstances, it can become the focal point of a room as well. There is no wrong approach. Either way, you would be wise to select lighting fixtures that give each room a bright, minimalistic look. Fixtures and furniture should blend to evoke a sense of style and design. While one can spend thousands of dollars on home lighting, the look achieved is most important. Therefore, resist the urge to overspend. Undoubtedly, an Austrian crystal chandelier can cost many thousands of dollars, but you can create a wonderful effect with a much less expensive fixture as well.
To begin your lighting project, set a reasonable budget. Then take photos of each room in your home and bring them with you to your lighting store. Talk to your lighting consultant, present your budget and ask for recommendations that will accentuate the decor of each room. Then try to view each recommendation through the eyes of a buyer and implement the ones you believe will add a wow factor.
Adding Sparkle To Existing Lighting
If you do not wish to replace your existing lighting, take simple steps to enhance the effect your fixtures create. Begin by making sure that each fixture is clean and sparkling. Then consider whether it throws off the light necessary to create the ideal ambience for the room it occupies. Changing the ambience may be as simple as replacing light bulbs or adding a dimmer switch. Ultra modern decors are often best served by bright, very white lightening, while other interiors may be better served by less stark, softer lighting. Use your judgement. But above all, make sure that lighting is bright enough to highlight the best features of each room.
One final thought. What if a particular room in your home has an unwieldy fixture that displays poorly, but you don't wish to replace it? Consider removing it entirely! Expect that potential buyers will be more easily able to imagine your dining room with their favorite chandelier hanging from the ceiling if no fixture is installed. On the other hand, a huge, old fixture that conflicts with other elements in a room may deter them from opening their minds to other possibilities. Sometimes adding by subtraction is the best example of home improvements that sell.
A Coat of Paint
Nothing accentuates a home better than a fresh coat of paint. Buyers are best able to visualize themselves in a home that features a neutral ambience. Of course, a room's environment is often defined by permanent features like wall and trim colors, flooring and cabinetry. The component that can create the greatest impacted and do so least expensively is the color of walls and trim. Hiring a contractor to paint your home can cost a few thousand dollars, but may be well worth the expense. Alternatively, you can buy quality paints in five gallon containers and add a little sweat equity, thereby reducing your costs to a minimum.
But what if your interior already sports light, neutral colors and is in excellent condition? Good for you! Then consider simply adding a sparkle to your home by cleaning and dusting thoroughly. Next organize, declutter and depersonalize to present your home to buyers in the best possible light.
Home Improvements That Sell: Bathrooms & Kitchens
Updates to bathrooms and kitchens often have the most impact on the value of a home. Therefore, dollar for dollar, they can be the most economically viable major improvements you can undertake.
To make your kitchen stand out, upgrade cabinets, major appliances, countertops, flooring and lighting to create a look that delights the chef in your buyers. Of course, such a renovation project can cost tens of thousands of dollars, but it will certainly create a lasting impression. However, less expensive steps can have a major impact on value as well. Consider upgrading backsplashes, replacing old outdated appliances with more modern ones available at a reasonable price at a used appliance depot, or replacing mica countertops with natural materials like granite or quartz. Additionally, consider that you may restyle cabinets at a fraction of the cost of replacement by resurfacing them and upgrading hardware. With this budget friendly alternative, you can still achieve the magnificent look you desire.
A similar approach can greatly enhance the look of your bathrooms. Cabinets can be resurfaced, plumbing fixtures can be replaced by the latest designs at a reasonable cost. Additionally, you may upgrade to beautiful, new lighting fixtures, or simply add sparkle to existing ones by polishing them and selecting different light bulbs to create the ideal ambience. Of course, you will also be well rewarded by going the extra mile and upgrading countertops and flooring.
Flooring
Replacing outdated flooring is at the top of the list of home improvements that sell. By adding quality flooring, you will be increasing your home's value and reaping a competitive advantage in doing so. Replacing old carpeting with hard surface flooring changes the entire dynamic of your home's decor. It can create the clean, upscale look you strive for. However, not all flooring yields the same benefits. Today, tile flooring is still most practical for bathrooms and hardwood flooring yields the most impact in living areas and bedrooms.
While installing hardwood flooring can be very expensive, it need not necessarily be. Many wholesalers offer high quality flooring at clearance prices when liquidating inventories to create space for new stock. Therefore, by taking advantage of such sales, you may save enough to pay for professional installation. Of course, if you are handy and ambitions enough to undertake a flooring project yourself, you will reduce your costs even further and be rewarded for your labor at closing. Upgrading flooring is among the most economically beneficial projects you can undertake to prepare your home for sale.
Home Improvements That Sell: Landscaping
In order to sell quickly and at a great price, you must make an outstanding first impression. Clearly, no one factor creates more curb appeal than landscaping. Therefore, restyling your exterior with beautiful, well designed beds, nicely trimmed trees and a lush, green lawn is well worth the effort. Begin by trimming, weeding, fertilizing and watering. Then add beautiful plantings and ground cover to your beds. Red lava stone, river rock or mulch accentuates your plantings by framing them and making them stand out. But consider weed control as well. You way wish to add chemicals like Preen, or lay plastic sheeting before installing ground cover to prevent weeds from germinating.
Here are a few articles offering sage advice that will make it easy for you to select design schemes that enhance every room in your home. Each presents a minimalistic approach in integrating wall and trim colors, flooring, lighting and furnishings. What they all have in common is beautiful simplicity devoid of clutter and personalization. This is the very essence of maximizing a home's value. Enjoy reading:
Eric Roth/R. Bradley Knipstein If you're a commitment-phobic shopper, choosing interior flooring can feel like a never-ending process. While trends like linoleum and shag carpet (eek) went out of style as quickly as they came into it, hardwood flooring has-for centuries-been a failsafe choice for any and every aesthetic. Read the article on elledecor.com >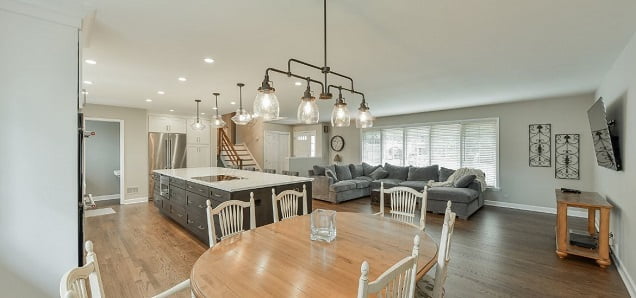 Interior lighting is a central aspect of your home's design. You can manipulate your home's atmosphere just by how you position the lighting and the kind of fixtures you use. Lighting design also changes from room to room. But what works in the living room will not necessarily work elsewhere. Read this on sebringdesignbuild.com >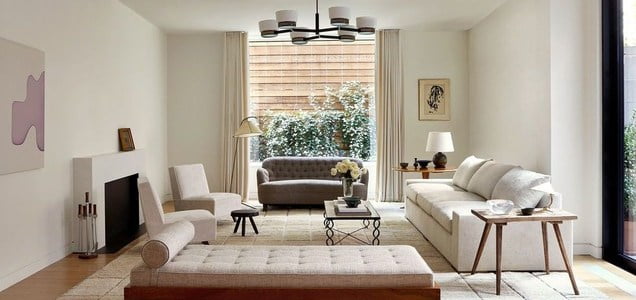 Choosing a right neutral paint shade is like picking the perfect little black dress. While on the surface it seems simple, there are things to consider: just go for a hue that speaks to you and it will most likely look great. Read the article on elledecor.com >
"Home improvements that sell usually utilize a minimalistic approach while blending colors, lighting and furnishings into a tapestry that stirs the senses."
Andrew Kruglanski, Broker
Ocala Home Guide Realty, LLC
(352)234-3048
andy.k@ocalahomes.online
website: Ocala Homes Online
"Nothing influences people more than a recommendation from a trusted friend." - Mark Zuckerberg