The Ocala art scene is burgeoning with creativity. To be sure, Susan and I are art lovers. Therefore, we are excited that the works of amazing artists are an integral element of the Ocala lifestyle.
A few years ago we set out to explore the Cote d'Azur, the Mediterranean coast of France. Of course, this area in Southern France has attracted many famous artists. As a result, some very special Cote d'Azur museums house their master works and some of their homes now serve as art galleries featuring their creations. In past adventures, we visited the Chagall and Matisse museums in Nice and Picasso's home in Antibes. But this adventure was to be different. We were in search of a piece of art by a talented artist not yet given a seat among these masters.
Cannes To St. Tropez: Why We Cherish The Ocala Art Scene
We decided to make the Hotel Gray D'albion our base. This magnificent hotel is located around the corner from the Palais des Festivals, the Cannes theater where the famous film festival is held annually. It features a restaurant many times awarded with the designation, "The Best Restaurant in the Cote d'Azur". Of course, the hotel is the essence of luxury. However, out of season it offers magnificent rooms and amazing service at bargain prices.
During the summer, the seashores of France are crowded, the weather is too hot, and hotels are booked months in advance. But by September the French have ended their vacations and returned to work. Therefore, hotels have ample room availability. Additionally, the weather is ideal, with temperatures hovering between the mid 70s and mid 80s, while the skies are blue all day long. Incredibly, at this ideal time of year you can stay at a luxury property like the Gray d'Albion for a week at the cost of a day in peak season.
Why The Ocala Art Scene Excites Us
Since we love art, we couldn't be happier than when we travel and bring back art works from exciting destinations we have visited. Therefore, we find the Ocala art scene and the talented people who call our town home a godsend.
Cannes To St. Tropez On The Corniche d'Or
But back to our story. In the lobby of the Gray d'Albion we discovered a gallery featuring the paintings of Richard Moisan, a native of Southern France. Mr. Moisan calls his style "the emotion of colors". He paints in vivid prime colors and depicts the countryside, villages and flowers of the Cote d'Azur in a unique contemporary style. We found his paintings astonishingly beautiful.
His wife runs the gallery while Mr. Moisan paints in and around his studio in St. Tropez. So we decided to drive to St. Tropez to meet the artist.
We quickly reserved a Smart Car, a vehicle a little smaller than the Mini Coopers featured in the film, "The Italian Job". But when we arrived at the rental agency, we learned that no such vehicles were available. We were devastated until the proprietor offered us an upgrade at no additional cost. Also a Smart Car, the vehicle in which we were about to traverse the winding road that hugs the Mediterranean coast looked like a small Ferrari. It featured a glass, twin panel roof which we removed and stored in the trunk. We then spent the day driving along the meandering Corniche d'Or, enjoying the beaches of St. Tropez and visiting Mr. Moisan, of course. Finally, we topped our adventure off with a wonderful dinner at a small restaurant on a St. Tropez side street. Surely an adventure such as this would make an art lover of anyone.
Today we proudly display a Moisan original acrylic in our home. Below are three articles about coming events in the Ocala art scene. We are indeed fortunate to have such opportunities in our town. Enjoy reading: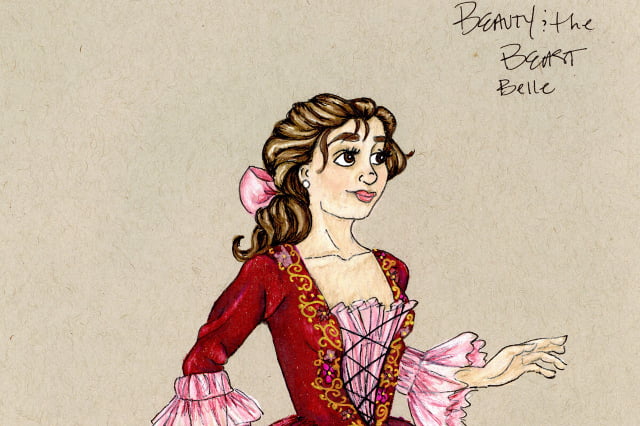 Appleton Museum of art announced its latest unique exhibition in partnership with Ocala Civic Theatre (OCT), according to a CF press release on … Continue reading on the Ocala Gazette.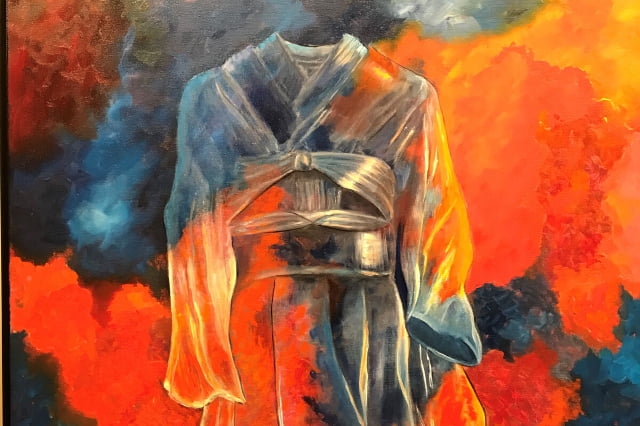 The Visual Artists' Society announced that the theme for its upcoming Summer Spotlight XXV exhibit would be "Town and Country," according to a College of Central Florida (CF) press release … Continue reading: Visual Artists' Society presents Summer Spotlight exhibition.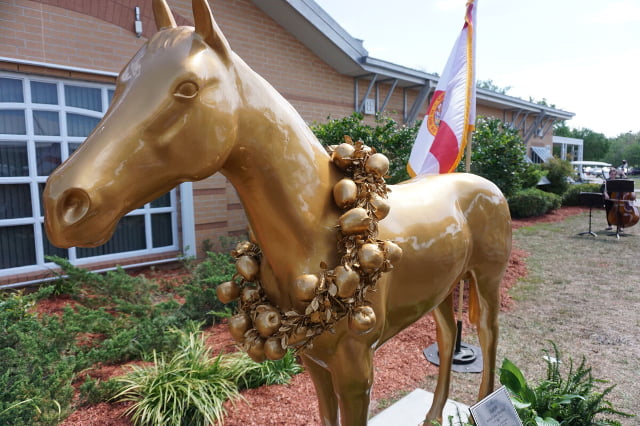 The Public Education Foundation of Marion County's (PEFMC) unveiled an acrylic Golden Apple Horse named "Apple." The horse was named after the annual awards bestowed by PEFMC on exemplary Marion … Continue reading: A new horse unveiled.
---
"Art is not what you see, but what you make others see." – Edgar Degas
---
When one thinks of art, images of paintings and sculptures come to mind. But there is art everywhere we look. Nature's beauty is art. Of course fine architectural designs also blend with technology, skillful engineering and the staging talents of homeowners and interior designers to create works of art. I see art in every property I visit, from a small cottage to a magnificent estate home. So whether you are selling or buying, put our expertise, experience and passion for real estate to work for you. Let's have an amazing adventure together!
Andrew Kruglanski, MBA, ABD, Broker
(352)234-3048
"Nothing influences people more than a recommendation from a trusted friend." - Mark Zuckerberg